Updated Photos of the Renovation: Paint and Flooring Edition
So, this week the painters came in and put on a few more coats and the flooring was partially installed. The dining room shots are also the first photos that offer a glimpse of the window trim that was put in place late last week too.
Things are definitely coming together in a hurry now. Here's the progression…
Living Room: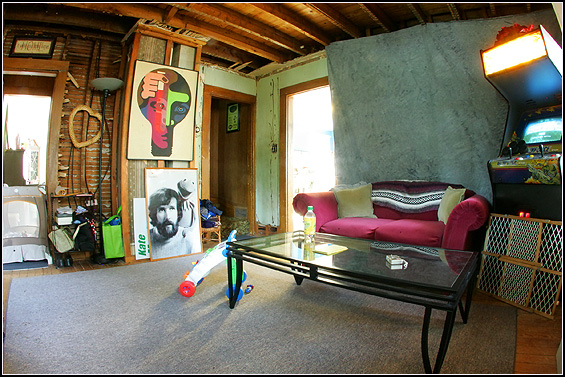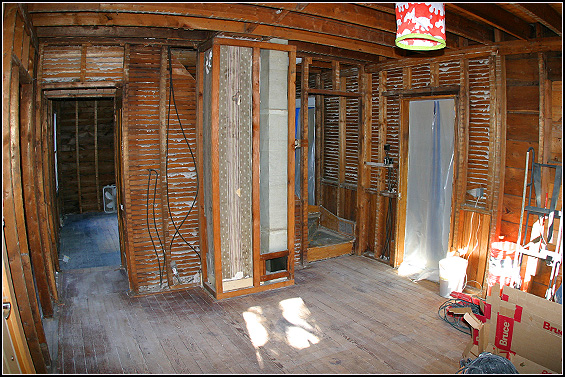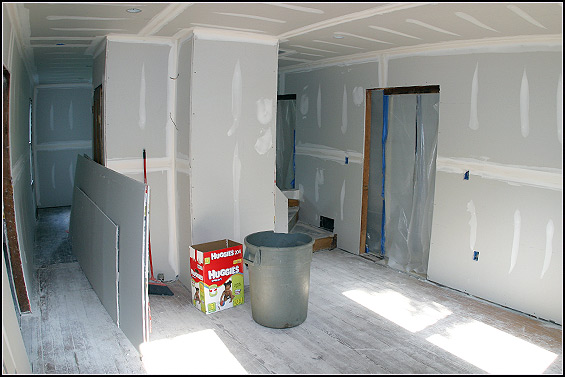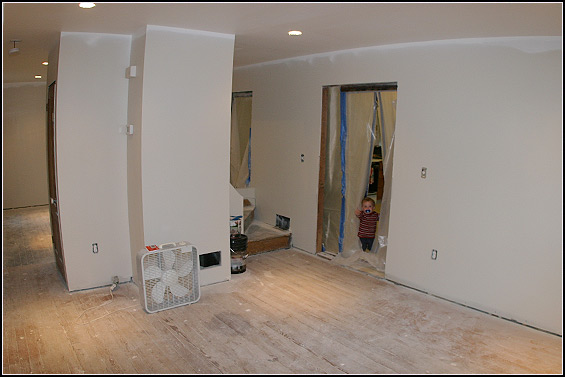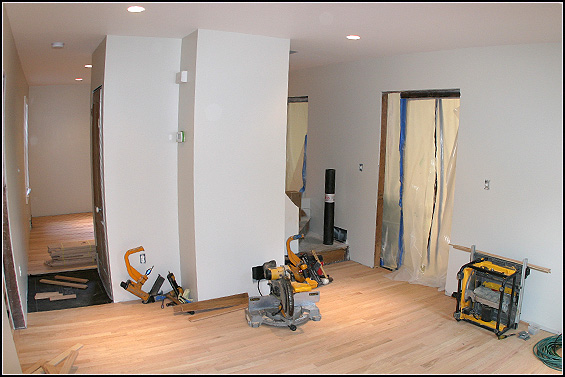 Parlor: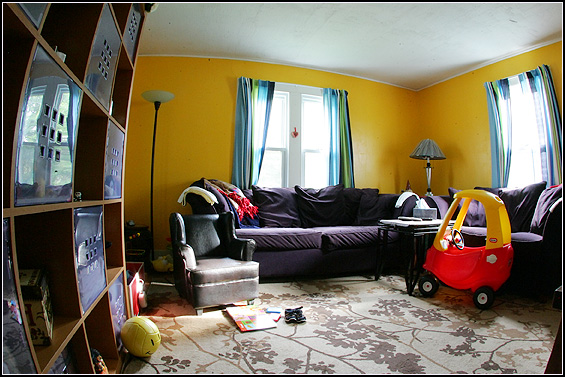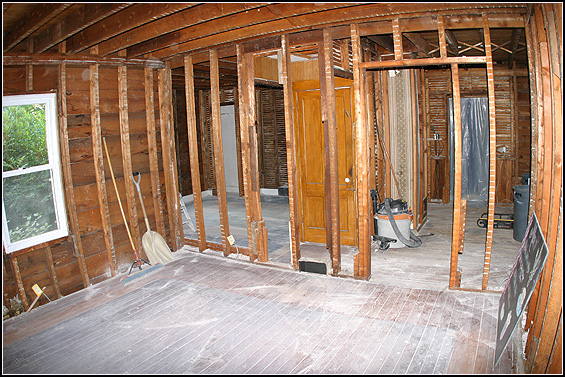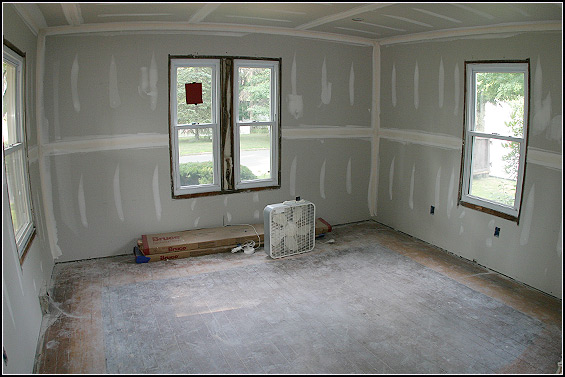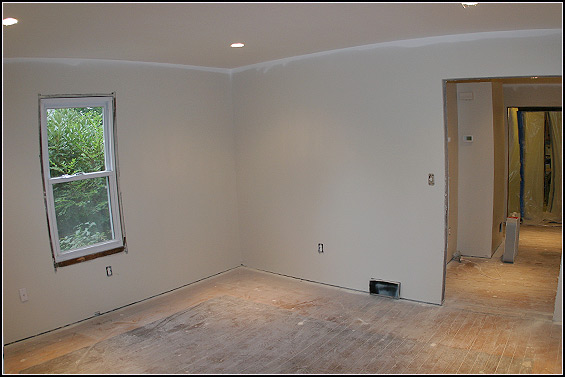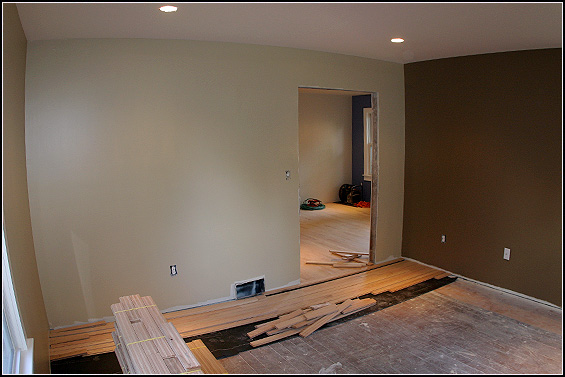 Dining Room: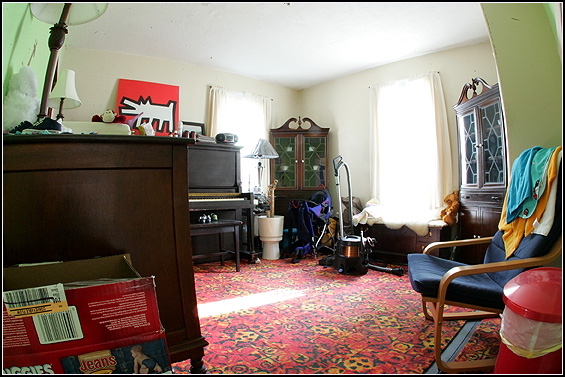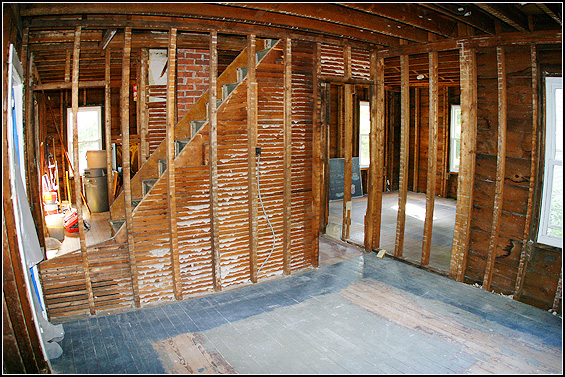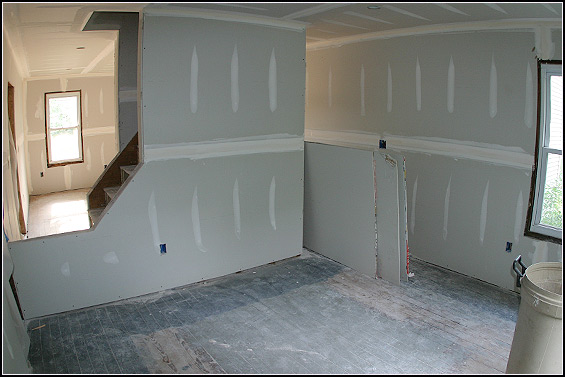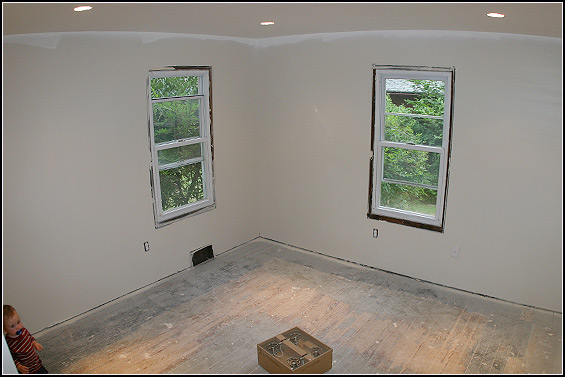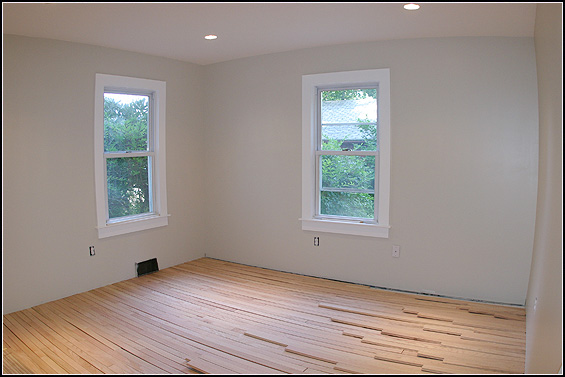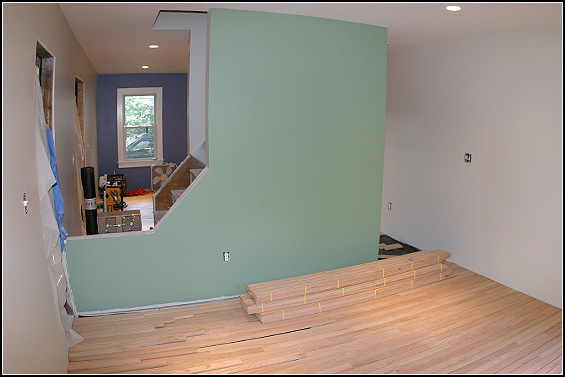 Stairs: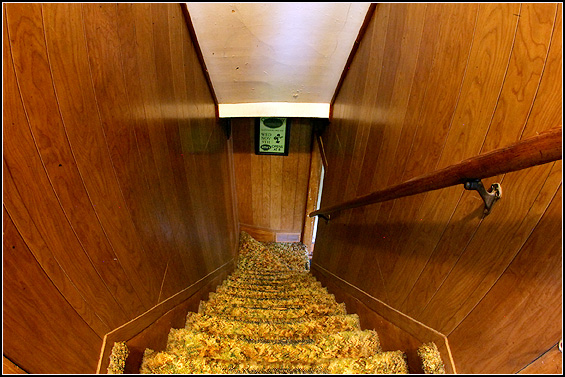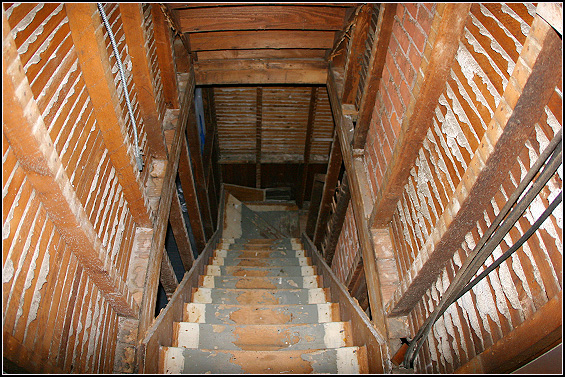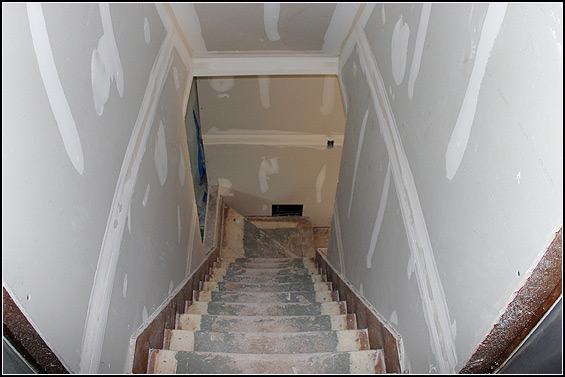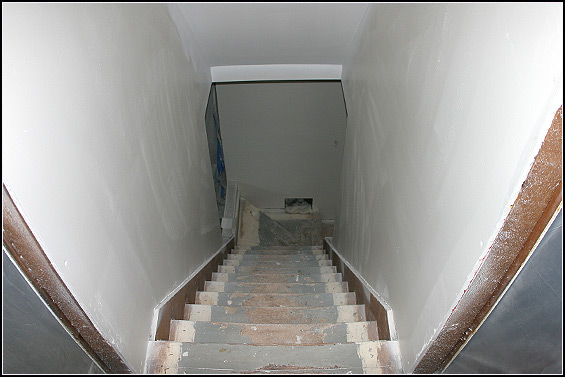 So, what's left? Well, the light fixtures still need to be installed, the floors still need to be sanded and stained, the door and baseboard trim has to go in, a new door to the basement needs to be hung, and then one more coat of paint will be applied the walls to even things up.
Then they'll tackle the stairs. You might have noticed that I didn't post an updated picture of the stairs… That's because there hasn't been much progress on that front.
I don't know how they're going to do it (they're going to eliminate that odd triangular step near the bottom and rebuild on top of the existing staircase or something) but apparently they've got a plan and based on what we've seen so far, I think we'll be pleased.
And, for once, I don't think we'll be feeling shame when we open the door on Halloween this year…