Land Rover Discovery: One Year Later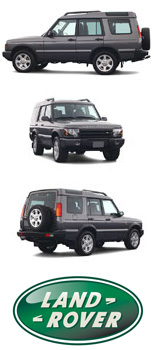 It's been a year now since I bought the Land Rover that's been sucking down gas each and every month.
The main reason for the purchase was because we'd be becoming a family of four within weeks and we needed another car that we could all fit in for a family vacation…and I'd always wanted one.
Was it worth it?
Well, it has certainly lived up to Land Rover's well documented reputation as an often-in-the-shop money pit.
There was that $1100 "incident" in March followed by the $1200 accident in June.
And how could I forget that $1675 oil change in August!?
Wow…
That's a lot of maintenance in a six month period…
But time heals all wounds and, thankfully (or surprisingly), it's been smooth sailing every since.
So, while I don't feel as if it was a wise investment yet — I never expected it to run forever — I'm still glad that I bought it.
It's just eclipsed the 60k mile mark so it "should" have some life left and if I get another 20-40k out of it with minimal maintenance, well, it'll have been a steal!