So much for the ING Strategy…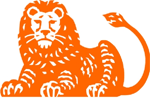 Drat.
So I logged into my ING Direct account this morning to see how things are progressing…
C'mon… Big money! Big money!
$2.49 earned this month. Woo-hoo!
Okay, yeah, that's not so great, but what I also noticed is that there was *another* interest rate change yesterday. It went from 4.121% down to 4.025%.
Not really a shock considering the fed's move on Tuesday.
You know what that means for my personal finances?
Yep, I'll be pulling all but $1000 out today to throw towards debt (and Christmas.)