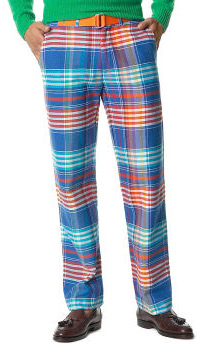 I've never really been a fan of posts on blogs about, well, blogging but I'm about to make one myself. Another goal of mine, that I left off of the my 2008 goals, is to increase the popularity of this site — though I guess it could loosely fall under the "increase my passive income" goal even though I'm not actually making any real money on the site so far…
Anyway, without any further intro-babble…
In my first ever attempt at blogging, "Pants in a Can" went online on April 19, 2007. I made 116 total posts and received 89 comments, though most of those were internal trackbacks.
The big numbers everyone looks for were:
Visitors: 11,481
Uniques: 5,768
Page Views: 57,549
Working in the web design/hosting field for over a decade now for my side income, I'm not terribly impressed by these numbers, but as with every site I've ever worked on, it's picking up steam as the site grows larger.
November 2007 was my best month to date with 1451 visitors. April, obviously, was the worst with 55 visitors over the 11 days the site was online.
The most popular post was from May 25, my ridiculous post about Jim "The Hammer" Shapiro. Sadly, that specific post had nothing to do with my finances.
Thanks to spammers, the top search phrase that brought visitors to the site was unfortunately "coca cola embezzl" for some odd reason. Go figure? Right behind it was "Jordan Knight" — which was the topic of a post in early September but not exactly the type of search term I'm aiming for…
My most popular referrer was CleverDude.
The most comments came from Grant from the Corner Office Blog and a poster named Gigi.
And a big thank you has to go towards Frank, aka The Happy Rock, for driving a lot of traffic my way. Back in September, he apparently added PIAC to his "StumpleUpon" profile and it instantly brought the site a nearly 1000% increase in traffic. I wish I could somehow return the favor…
So, for 2008, I'm aiming to post more often and hopefully that will, in time, increase visitorship (and resulting comments) all around! Afterall, it's more fun that way!