Kick off to the Savings Season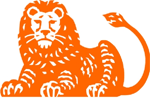 With my credit card balances wiped out, it's time to start putting some of the newly available money towards savings.
My finances aren't totally in order yet and it will still probably take another two paychecks before the shock of zero credit card debt sinks in.
By then, things should be settled and back into a nice easy to manage pattern where one paycheck pays all of the bills and the other paycheck goes towards debt repayment (or now, savings).
I'm not there yet, but to get the ball rolling right off the bat, I've set up an auto-savings plan with ING to transer $75 into savings each Tuesday (starting April 1) from my checking account.
Weekly payments served me well while paying down debt, so I'm going to use the same track when it comes to savings.
It's not much, to start, and well short of my previously mentioned "In the Black" plan, but considering I had as little as $101.75 in savings earlier this week, it's definitely a much needed improvement.