PIAC Site Stats for March 2008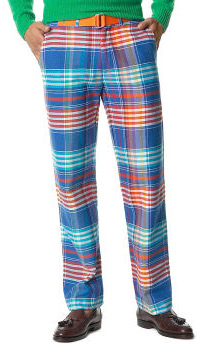 Who doesn't like to talk numbers? Sure, I'd much rather go over financial numbers this morning, but over the past few days, I feel I've beaten them to death. There isn't much left to go over there until my next paycheck comes in.
So for the first time ever, and like many other sites on a slow day, I'm going to go over my monthly stats for PIAC (Pants in a Can).
March was the first month since I started that I managed to compile 31 posts — effectively making PIAC a blog that's updated daily. It took a lot of work on some days, but others, well, I was able to write two or three posts in one sitting so I could relax for a few days.
The more rigorous scheduled turned out to be very beneficial for the site as I nearly doubled my previous highs for unique visitors and visits.
For the month, the site had 3366 unique visitors and 5261 visits — far and away the most traffic the site has seen. I also topped out at 40 FeedBurner readers part way through the month.
This was due largely to participating in my first carnival, a mention in Laura Moran's "Today On MainStreet: Personal Finance" article on TheStreet.com, another mention (of the same post) on Tricia's Blogging Away Debt site, and the top listing (for a few hours) on Google for my "Vatican adds Accumulation of Wealth to 7 Deadly Sins" posting.
Often times the posts that I think are my best aren't the most popular. Funny how it always seems to work out that way, and this month was no different. The most popular posts in March were:
The top blog referrers were:
Many of them were due to the frequency of my posting this month, which led to the site being listed on the popular pfblogs.org blogroll pretty regularly.
Right now, I'm not really optimistic about April going as well as March did, but many of the posts over the past week or so have garnered some comments and I'm pretty happy about that.
I like to think that my financial situation fills a small void among the various PF blogs. I'm not poor and I'm not paycheck-to-paycheck but I'm also not contemplating quitting my day job to blog fulltime either. But hopefully more folks in my situation find their way here and follow my lead!