Lost My Way & The Power of a Plan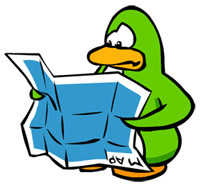 I'm discombobulated. I had a plan that I stuck to…
And it worked!
Just a few weeks ago I paid off all of my credit card debt, $28k worth, on that plan.
Then, somehow, I ended up with dollar signs in my eyes.
I started sending even more towards my mortgage principle with the prospects of paying off my mortgage in April of 2014. I said I'd wait until May to get this started, but I started already to get a jump on things…
Then I started sending more towards savings seeing my $10k goal this year as *finally* possible.
I even thought up a way to send more towards my auto loan to finish it off too — even set-up a recurring e-payment just this week to get that one moving too.
All of these sound like good financial moves.
But I spread myself too thin. Way too thin.
In the now distant past, I had 5 credit cards with roughly $5k on each one. I was paying them all down aggressively — for a few years. Yes, the balances were falling, eventually I had them all down to around $4k each.
Progress? Yes, but it still felt like I was spinning my wheels.
Balances weren't really falling. Finance charges weren't falling. The balance in my checking account was the only real thing falling at a decent clip.
But once I set out targeting one thing at a time, I was knocking stuff out in a matter of months.
When I started with a real plan back in October, I still had three of those original credit cards. Coincidently, all three had a balance hovering around $5k.
With a real plan in place, the first card was wiped out by the end of November. The second was gone in January. And the third and final balance was gone a couple days before the end of March. One, two, three…
Now it's April.
Today was my first paycheck since becoming credit card debt free. My auto loan balance sits at roughly $6670.
Eh, what's that, like 3 months until it's paid off?
Well, that should be the case…if I'd stuck to that original plan.
I hinted at it earlier this week, but I've come to realize that my current priorities are definitely backwards. I started attacking the mortgage ahead of the auto loan and that was the wrong course of action.
In an attempt to compensate, I overstretched myself.
So from here on out, again starting in May (for real this time) so I can catch my footing, the auto loan comes first, then the mortgage (until PMI is eliminated), and then savings.
With the summer season coming, and lower utility bills as a result, the combined monthly budget for these goals will remain $2000.
Best of all, this strategy still makes achieving all of the 2008 goals possible by year's end.