End of the Month Rally & El-Cheapo Weekend Plans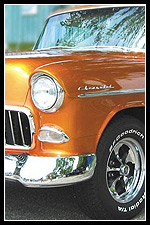 Another few days like the past few on the markets and I just might squeak out another positive month in my net worth calculations.
Crazy how things always seem to swing up at the end of the month and I'm hoping the trend continues.
Right now I'm down $440 for the month and I'm not expecting any additional income to come in by week's end — though I am owed in excess of $700 by the hockey team. 59 days late and counting… You never know, it could be in the mailbox tomorrow, but I'm not counting on it.
I also don't have any expenses on the horizon either. Bills are paid, gas tank is full, and all of the entertainment plans for the weekend are free. Yes, FREE!
This weekend, it's going to be a local car show. Not nearly as fun as a parade, but still pretty enjoyable and pretty time consuming too.
If the weather is nice, I can't really think of many things that are better (especially for FREE!).
A flea market comes to mind though and, actually, now that we're past Memorial Day, I'm sure I can find one of those for Sunday too. Sounds like a plan.
Back to the car show…
I'm not a gear head by any stretch so I couldn't possibly care less about what's under the hood, but as with the parades last weekend, there's always a good crowd to look at, some live music, and lots and lots of old classic cars (without the politicians!)
It's a good time — though sometimes I wish we didn't live in the apparent Mustang/Camaro capital of the New England.
There might be one European car in the show, if we're lucky, and if there is, you can bet I'll post a picture here proclaiming it the "Best in Show."