Finances, 10 Years Ago – Now and Then: How My Current Financial Situation Compares with a Decade Ago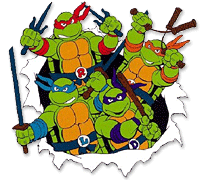 I'm over a week late with this latest PF blogging trend that has been making the rounds…
I think it started with J.D. on Get Rich Slowly, but I could be mistaken…
My entire living situation in 1998 is almost impossible to compare to the situation I find myself in now. Really, 1998 was the starting line for me.
At the time, having dropped out of university in February of 1997, I was back living with my parents in my old bedroom. I was just getting comfortable at the job I still hold today and was recently made a salaried employee after an entire year of making just $6/hour.
It was an exciting time. Back then, only those on salary were offered health insurance so now I could boast that my job had more than just long hours, it had benefits too. The company had also just implemented a 401k plan and I was invited to participate. Most excellent.
My only monthly bills at the time were my car payment — $223/month for my VW Jetta loan (which my dad co-signed on) — and my auto insurance. I didn't have the need for a cell phone, and at that time, I'm not sure our neck of the woods even had service anyway.
It was also in the Spring of 1998 that I received my first paying job for the online company I started in my bedroom late one night. It was through a consultant that had worked with my dad.
Basically, all I did was set up a website for their Oracle consulting firm — earning $100 for the task. In hindsight, they got a great deal. Sadly, they also went out of business around a year later. Can't say I was surprised, though…
I mean, I understand that Oracle is still around to this day, but technically, so is Atari. They're both teetering on irrelevancy. To me, the writing was on the wall back then for Oracle developers — middleware had a short shelf life and their targeted industry wasn't large enough to sustain the initial popularity.
But that experience really boosted my confidence in what I was doing and what I was capable of — hey, if this legit company was going to use me to be their presence on the internet, I'm sure others would be willing to use me, and pay me, as well. Before long, I had another client — and another website under my control. The portfolio was growing.
I then started hosting the sites of my clients to generate a monthly income rather than couting on sporadic checks to roll in as projects came about and then used my profits to purchase numerous domain names — many of which I still hold today.
My company was a real "dot com" now. I even incorporated. I even licensed my software. Yes, I actually bought Adobe Photoshop 3.0 for the full price. Even my copy of WinZip is registered. I'm not sure I know another person who actually paid for that wonderful piece of software.
Then, proving that my company really was the real deal, my company was threatened with legal action by a Fortune 500 company for trademark infringement.
Wow, if they only knew that the company was just a 22-year old kid hogging his parents' phone line with a 56k modem in a room with bunk beds and Teenage Mutant Ninja Turtle posters still hanging on the wall. It scared the crap out of me.
I stood my ground though, and eventually met up with them. I remember looking through the phone book looking for something like an internet law expert with no luck. They just didn't exist at the time — at least not this far away from Silicon Valley.
When the time came, I walked into the fancy office of my oppressor completely unprepared, and walked out with, get this, a new client. Wow.
No longer was I pulling in maybe $25/month from this side business of mine, now I was pulling in a few hundred dollars each month and gaining traction. It was crazy. Some months I'd make more on my own that I did from my regular paycheck.
With the extra money, I wisely opened an account with Fidelity. I honestly can't remember why I did it. Or why I even chose Fidelity. I initially put $2500 in towards a tech mutual fund (Fidelity Select Computers was the name, I think) and set up my first ever auto-payment for Fidelity to pull $150 each month from my checking account and put it towards the fund.
This move made me a lot of easy money and would eventually become the down payment on my first house in 2002 — even though its value plummeted after the dot com bubble burst. At one point, I'd say I quadrupled my money. In the end, when I cashed out after things came back to reality, I had still doubled it.
My day job was on the up-and-up, my own fledgling company was starting to take flight, and my expenses were minimal. Basically, things were pretty good.
I'd estimate that, at the time, my net worth was still positive (no student loans, thankfully). My checking account routinely held less that $1000 from month to month and with the mutual fund thrown in too, best case scenario, my net worth would have been maybe $2000. (I'm certain that I owed more on the Jetta than it was worth in 1998.)
Shortly thereafter though, it would dip sharply negative as I started abusing the credit cards (as they all started to increase my limits), going on $10k vacations, and purchasing BMW's and, well, all of those mistakes have been well documented here already…