Stay-cation? Not this year…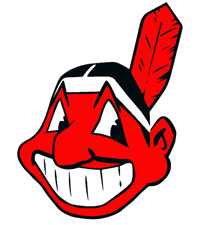 With all of the doom and gloom reporting of $5/gallon gas coast-to-coast arriving by the fourth of July, CNBC has been recycling the following paragraph in their articles for nearly a month now:
Instead of visiting theme parks and ballgames, they'll be more inclined to find fun things to do at home–"stay-cation" has quickly embedded itself in the American lexicon–and will cook burgers and hotdogs on the grill before heading out to a fancy restaurant.
We're bucking the trend.
In just over a week from now, we'll be hitting a few theme parks.
Even a couple of ball games.
I'll even go out on a limb and say we'll eat at a fancy restaurant too during our 2k mile trek.
Yep — been there, done that on the "stay-cation" front. That's what all of my "cheap weekend" posts here, here, here, here, here, and here have been about.
This time, we're setting sail and taking a real 10-day/9-night vacation.
Day one will be mostly spent in the car — course set for…Cleveland.
I know, who will sit in the car for nine or ten hours straight to go to Cleveland?
We will.
We don't have any planned stops along the way, but if we leave early enough in the morning, there's nothing to stop us from making a few unexpected adventures off of the interstate…
Upon arrival, we'll be taking in our first ever Cleveland Indians game at Jacobs Field. Sorry, I won't call it "Progressive Field". Corporate sponsorship has gotten out of control…
Apparently, the field (why don't they call it a stadium?) was recently ranked as the best ballpark in some Sports Illustrated poll. That's not the reason we're going though. We're not fans of baseball or even the Tribe, though they do have a pretty cool looking logo.
Thinking about it, I don't think I can name a single player on the Indians…
Sandy Alomar played there. I only know that because his brother Roberto played for the Blue Jays back when they were actually good. Then he spit on an umpire or something. What a jerk.
I'm pretty sure Bob Feller played in Cleveland too. I had no idea who he was, Hall of Famer apparently, when I got his autograph as a kid at a minor league baseball game in the 1980's… He didn't seem real happy to be doing the minor league ballpark thing, if I recall correctly…
Anyway, it's just something to do, outside the car, on the first night of our activity-packed vacation. I just hope it doesn't rain…