Last Minute Pre-Vacation Financial Maneuvers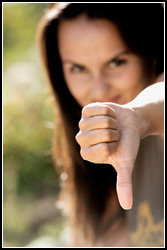 Just three more days until we go on vacation so it's time to start tying off all of the loose ends that could be forgotten as we head out the door.
The first thing we did was stop mail delivery for the time we're away. It's super simple to do now over the internet. That's done.
We've gotten all of our legal documents, passports, green cards, and birth certificates together and ready for the trip. Sure, we're only going to Canada, but the border crossing rules seem to change on a daily basis these days.
Never hurts to have everything on hand but even with all of the documentation in the world, it's probably not enough to prevent an overzealous border patrol agent from handing out a few one way tickets to Guantánamo Bay.
Yes, I think the Patriot Act is stupid. Always have, always will.
The next thing we did was initiate transfers from our ING accounts to our checking accounts. Because this can take 2-3 days to clear, today was the day to do it. We won't necessarily need the money while on vacation, but it will be nice to have it readily available.
I also made sure that all of the bills are paid and for those that are expected to arrive while we're away, I've set-up an auto-payment. That's overkill to a certain degree as we'll be back home long before they're due anyway. Better safe than sorry, though.
And the last thing I did was make sure that all of my credit cards have a $0 balance. Not only will this make keeping track of our vacation expenses very easy, its just eases the mind.
For the trip, I'll be carrying two personal credit cards and one business card. Why, you ask?
Well, I'm only planning on using one card for everything, but on a past vacation, while shopping, the one card I had in my wallet was denied by the credit card company's fraud department.
Apparently I was making suspicious purchases that were out of line for my account, so they locked it up.
Understandable, really, we'd probably covered over 500 miles and two countries in the span of 24 hours with purchases all along the way. I can see how it might look fraudulent.
After the rather embarrassing denial, it was humiliating actually, I called the number on the back my credit card from my wife's cell phone and sat on hold as the battery power began to fade. Anxious moments, let me tell you…
Anyway, you know how when you get a new credit card they always say that you need to activate it from your home phone number? Well, they mean it.
I spoke to a very helpful and sympathetic customer service rep but because I wasn't calling from my home phone, they weren't able to verify that I was indeed the true account holder.
"Sir, can you call back from your home phone?"

"Um, no.  I'm standing in a parking lot 300 miles from home… I'm on vacation…"
Again, it makes sense, I suppose, but I still wasn't happy about it.
Thankfully we were only a day away from home and my wife's debit card could cover the rest of the vacation's expenses, but it taught me a lesson — always have an EXTRA credit card on hand when away from home.
Kinda like American Express' old tag line — "Don't leave home without it" — but without the fees… That's the plan this time… multiplied by three.