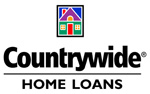 Well…sort of.
I made the big move yesterday afternoon and made an extra payment of $900 to Countrywide that put my current loan to value percentage at 79.998 percent.
Yes, that's less than $3 over the mark but they can't deny that it is, infact, over the mark.
Then I submitted a request to have the mortgage insurance removed.
The automated response:
The research request has been submitted for review. Please allow up to 3 weeks for research to be completed. When the research has been completed, a letter will be sent to the address of record containing the results. Once you receive the letter, should you have any additional questions, please use the contact information provided in the letter.
Three weeks? Sheesh. I dunno, seems like something a computer could do. I could even write the program for them to check their database of customers.
So I guess I'm in a bit of a foggy period. That's okay, I'll stay the course with the mortgage as the top priority until the letter arrives.
I'm a bit of a pessimist, so I'm not really expecting a favorable result. Somehow I can just see the letter saying that my loan isn't old enough (70 months) or that I'm too close to the 80% mark and they won't drop it until I hit 78% mark.
Even worse, they'll pull out a recent headline as an excuse and say it can't be dropped because the value of the property has dropped in recent months. Or ask me to pay for an appraisal. Ugh…
I've read that mortgage companies have to legally cancel PMI at 78%. Seems a little crooked to me. Why is it not 80%? Oh, so someone out there can line their pockets for a few extra years… I get it.
Anyway, I've got my fingers crossed!