Enough of the PMI Conflict; On to Some Lighter 'Fair'…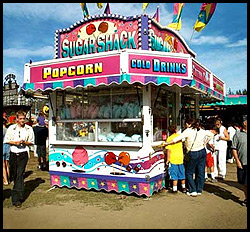 Yep, it's that time of year again in New England.
Agricultural Fair season.
Now, I'm not into pigs, cows, sheep, and chickens or anything. Tractor pulls don't get the blood flowing either, and trust me, these fairs are overflowing with that sort of thing.
I like the fairs for the low admission price and the top-notch entertainment — though much of it has fallen off the radar screen when it comes to mainstream.
Longtime readers may recall that last Labor Day weekend, we saw Jordan Knight of New Kids on the Block fame.
Laugh all you like.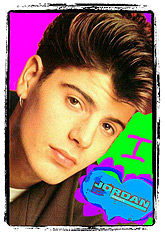 I said then, and I'll say it again now, that I was never really a fan of NKOTB, but he put on a really good show.
Afterwards, I even downloaded "Hanging Tough".  Again, continue to laugh…
Done laughing yet?
See, it only cost $10 to get in to see the show — and you could pet pigs, cows, sheep, and things if you really wanted to! That's a deal.
Now, Jordan Knight will be back in the area later this month — but guess what?
He's not playing local fairs this year.
He's back to playing arenas with his bandmates. Tickets at the venue closest to my house are $62.50 and $47.50 each. Wonder if all those suckers that bought tickets for this tour realize that just one year ago these guys were playing local fairs.
And to think, for a 600% mark-up, you probably don't even get to see a ribbon winning chicken or witness a sheep shearing contest. I'm not sure the New Kids could hold my attention long enough to make them worth $47.50…
Anyhow, I've got this year's fair schedule set in stone already.
Over the next month or so, we'll be sitting on some trampled grass or in uncomfortable bleachers watching bands such as Smash Mouth, America, and The Guess Who.
Up first, tomorrow afternoon, is Smash Mouth.
They haven't completely fallen off the map so I'm expecting it to be a little crowded but for a few bucks, hey, they're a band who still have three or four songs in heavy rotation (All Star, Walking on the Sun, and the covers of I'm a Believer and Can't Get Enough of You, Baby) on the radio station I listen to.
I'm looking forward to it.
And, hey, maybe next year they'll be back touring arenas and amphitheatres too…
But really, if you live in a part of the country that has these types of fairs, you really should look up the entertainment because, more often than not, a few of them will have an act you'd really like to see at a bargain price!