Would You Pay $300 to See Miley Cyrus/Hannah Montana? Would You Pay $300 to See Anyone?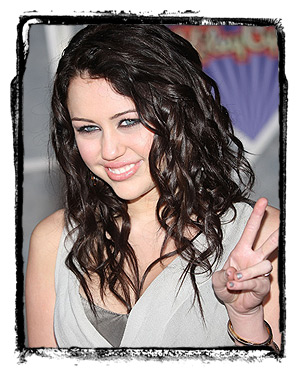 So, I think it's been pretty well established that I enjoy cheap entertainment.
What, with my stories of Jordan Knight, They Might Be Giants (twice!), and Smash Mouth just in the past year or so…
And to think, I never even mentioned that I'd also taken in Weird Al Yankovic, the Jonas Brothers, Aaron Carter, Bowling for Soup, and some kid from High School Musical (I forget his name…) recently as well. We even saw those two hip-hop violin guys that are on America's Got Talent right now…
Some are big names. The Jonas Brothers, specifically, are apparently HUGE right now.
Others, well, admittedly, are not. Like Aaron Carter. Or the violin guys…
But all of these concerts have had one thing in common — they've been cheap. Highest ticket price so far was last weekend's rather disappointing Smash Mouth show. Twelve bucks.
I bring this up because later this month Miley Cyrus is coming to town. Now, she's not exactly one of my favorite artists — I can't name a single song she sings — but I'd still be interested to see what all of the fuss is about.
And I've no doubt that someday, in the future, I'll see her at one of the agricultural fairs or something similar. No doubt.
But not this year.
Her tickets are (ready for this?) $300, $250, and $150 per seat.
Can you believe that? It's real. No joke.
A nosebleed seat to see Miley/Hannah will set you back $150. Now, most of her fans aren't old enough to go on their own (and the venue happens to be in a casino), so make that $300.
If you actually want to visually see her, well, that's a minimum $600 investment.
I can't believe I just called that an investment…
Ironically, it was only a few years ago that I blew off seeing her father perform at a po-dunk little agricultural fair because I thought it would be a dud of a show.
I mean, he had, what, maybe one or two hit songs?
Don't get me wrong, I know he was HUGE, but still, it's not like he was on his way to becoming a music legend.
History will undoubtedly repeat itself — I wouldn't be surprised if I see Hannah Montana perform for less than $20 in fewer than three years once the hype runs it's course.
But back to those INSANE ticket prices — it blows my mind that someone can command that kind of ticket price and still sell out in a matter of minutes. It also blows my mind that ticket prices can be so high for an artist whose songs I've never even heard on the radio before.
I mean, I get out.
I don't live in a box.
Or maybe I do? Who the heck is Lil' Wayne?
Anyway, I know what Hannah Montana looks like and I've stumbled upon her TV show numerous times, but does she even have "a" hit song? Does she have two hit songs?
Let's be serious, that's A LOT OF FREAKING MONEY for a concert!
I'm trying to think of anyone I'd spend $300 to see.
The Beatles can't happen. McCartney on his own isn't that big a draw. Springsteen? No way. The Rolling Stones are a complete joke at this point. Led Zeppelin? Nah, still not worth $300.
Maybe Michael Jackson? Sure, he's wacked out and a little creepy these days, but he's got an endless supply of hit songs and, well, based on what I remember from the 1980's, he has the ability to put on a show good enough to make people pass out. You don't see concert footage like that anymore…
Put them next to one another, Miley and Michael, and ask yourself, who's the bigger star?
Age aside, who would you pay more to see perform?
It's a no-brainer. This Miley Cyrus concert is a complete rip-off…
In my mind, Miley ranks about as high as Steve Harwell…