Interesting Government Visitor to Pants in a Can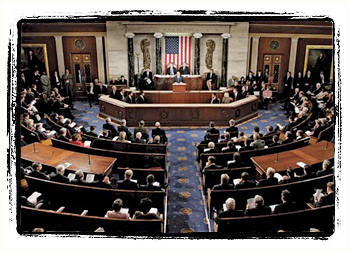 So I was looking at my Google Analytics reports early this morning and noticed a new network location listed under the "Visitors" tab.
It's labeled "Information Systems – U.S. House of Representatives".
Interesting.
Now I'm sure some out there think I'm going to say something about how I'm horrified that some government employee is wasting our tax dollars surfing websites like Pants in a Can on the clock, you know, using government time and equipment for, well, less than official things but I'm not going there…
Government waste, oddly enough, doesn't bother me too much.
Looking into it further, their landing page on the site was my post from July 15 titled, "FTC Bait? My Own Mortgage Crisis…"
That had me thinking, hey, cool, maybe the whole PMI/Countrywide dilemma I find myself in is getting a little attention in Washington! Sweet! This could be a good thing…
But then I went another step further and looked up the search terms they used to stumble across my site…
"definition of mortgage insurance, ftc"
Ouch.
I dunno, maybe it's just me, but you think they'd have access internally to, um, more official sources of reference…
But I can't say that I'm not flattered that they clicked through to my site.
And I also feel the need to say that I'm thrilled that someone in Washington DC is looking this type of thing up.
Though the media would have you think otherwise of late, mortgage company disputes don't begin and end with foreclosures…
I'm not looking for a bailout; I just don't want to be ripped off (any more)…