Photo of the Week: The Great Pumpkin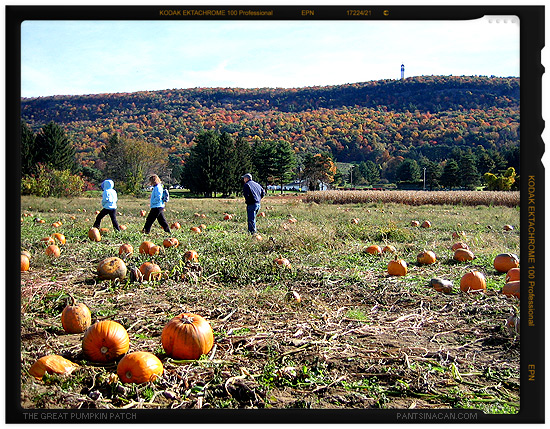 I don't know how many places still give you a free hay ride out to the pumpkin patch, or how much longer any of them will continue to do that sort of thing, but it sure beats buying a pumpkin at Walmart or at some roadside stand.
There's really no comparison.
This past weekend, my wife and I went in search of the "Great Pumpkin".
Due to our Florida trip the previous weekend, we were a bit later in the season than we usually are so there were slim pickins out in the field — as you plainly can see.
No matter though, we still picked out our "Great Pumpkin" for under $10 and now we're ready for Halloween.
So if you haven't picked up your own "Great Pumpkin" yet, I really suggest you find a local pumpkin patch — it's just a lot more fun making an event out of it.