Weekly Saving? Not Working… Bi-Weekly? Maybe.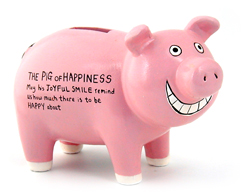 I've tried over and over to put together a savings plan where I'll make weekly transfers to keep things on a steady and constant up-and-up. It worked so well for paying down my debts.
But right now, it's not working.
All too often, I'm projecting that my checking account will come up short nearly every other month — and on the months that it doesn't come up short, well, it'll be too close for comfort.
You know, when the ATM receipt tells you that you've only got $0.95 left in your account…
That scenario was okay when I was paying down debt, I was supposed to be poor — sorta like a self-imposed punishment for running up my credit cards so high, but now that I'm not in debt, it's not acceptable.
My next paycheck — coming in on November 6 — won't be enough to pay the bills *and* make the yet-to-be scheduled transfers before the following paycheck comes in, two weeks later.
Even if it were enough, it's far too close to the paycheck-to-paycheck existence that I thought, at this stage, would be in my rear view mirror for good.
So, instead, I think I'm going to use the November 6 paycheck to pay the December mortgage bill and all of the utility bills. That's it. I'll pay all of the bills and then idle for two weeks. No savings plans.
Then, the November 20 paycheck (along with all paid invoices) will go almost entirely into savings. The monies that don't go into savings will be to pay the bill for the credit card I continue to use for day-to-day purchases and knick-knacks that I pick up along the way…
Not exactly how I want it, but until I have a little bit more of a buffer in my checking account, I really can't afford to do it in a more structured way…