Today's Highpaying Morning Project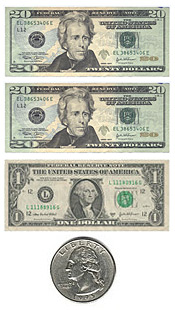 This morning we headed to the grocery store at the crack of dawn to return bottles and cans.
Exciting times, let me tell you…
This was our first trip since August when we accumulated $45.40 in the span of an hour.
While there wasn't any creepy old man drama this time, we had the place to ourselves, we didn't come away with quite as much cash in our hands.
Total bounty was $41.25 (825 bottles and cans) and it took us about 45 minutes to feed the machines. Not bad when you consider that that's a better reward than my credit cards offer!
But it's frightening to think that we average over 200 cans of carbonation per month — that's like a 6-pack per day?!
Holy crap — It's a wonder that I still have my teeth!
(That last line was to remind myself that I have a dentist appointment next week.)