Downsize? No Way… I'd Rather Just Pay it Off…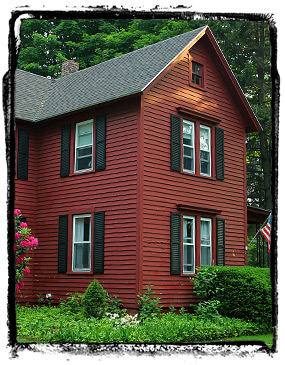 The lack of a financial goal for 2009 is sorta making me worry… I mean, I set all of those very specific financial goals for 2008 and worked hard all year long and pretty much accomplished them all.
This year, I've got nothing.
I'm saving up for a home improvement project without a price tag.
It's too, um, fluffy for my tastes.
So, in a desperate search for something more specific that I can keep track of — and after reading Frugal Dad's resolution about downsizing his home (and concluding that while it will work out well for him, it would be a horrible idea for me), I've been toying with the idea of hitting the mortgage hard.
Over the past two years, my debt attacking strategy has knocked around $25k per year off of my combined debt balances. At a pace like that — now, finally, with no other debt besides the mortgage — I could theoretically pay off the house in 4 years.
I mean, just last year, when I set out to overpay the mortgage by $6100, I instead ended up knocking $11k off of the principle, almost double, while still paying down the credit cards and an auto loan.
I can totally "afford" to do this.
Yeah, yeah, I know, it's dumb to pay off your mortgage early… But I think it's even stupider to downsize a home that you can easily afford, while likely taking a loss on it as well.
Now, Frugal Dad intends to pay off his future mortgage (for the smaller home) in 10 years time. Maybe that means that I didn't fall into the bigger is better trap of the last decade because, if I pay mine off in the next 4 years, I'll essentially be paying it off in 10 years as well.
Regardless, the thought of being just 36 years old and owning my home free and clear (with no other outstanding debt) kind of outweighs the stupidity of it all. Different strokes for different folks.
Still on the fence about it though…