Lining Up to be an Expensive Day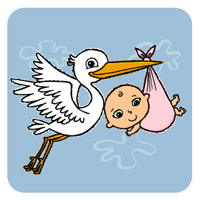 Yep, with just over 120 days to go, we're going baby shopping today…
We've priced things out a few times at Babies-R-Us and USA Baby already but haven't actually bought anything. You know, we just test drove all of the strollers, tried to break a few cribs, and openly questioned what anyone would need a wipe warmer for…
But the window shopping phase is over.
Today we'll break out the credit cards and spend some money and get things rolling.
I hear that all of these places offer layaway and most even have their own special financing available.
I'll listen to the pitch, but I have a feeling that we'll just charge all of this stuff up front and pay it right back down up until the due date.
Wish me luck… on the shopping front.