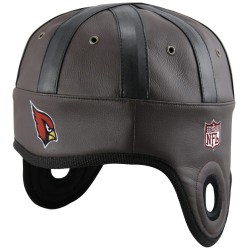 Being that I'm not a fan of either team or even NFL football in general, you might think that this Sunday would be just like any other Sunday during the year.
Well, you'd be wrong.
First off, I haven't missed a Super Bowl in 23 years… dating back to when my Chicago Bears thumped the hometown New England Patriots.
Yep, 1986 was a good year to be a Bears fan in New England.
Since then, though, I can't really say I've been all that interested in the end result of the game itself.
Yeah, I had high hopes a couple of years ago when the Bears made it to the Super Bowl — even wore a Bears jersey to watch the game — but when it became apparent that Peyton Manning and the Colts were the dominant team, I tuned the game out and focused more on the commercials.
Yep, I'm one of those people who actually watches the game for the commercials. Everyone hears about people like me. A lot even claim to watch strictly for the commercials. I actually do it.
This year, as we've done for the last three or four years, we'll go to our local sports bar, pick up a bucket of wings, bring them home, and settle in to watch Puppy Bowl V on Animal Planet.
That's our Super Sunday tradition.
It's not about the football.
It's about the food, the puppies, and the commercials.
Anyhow, in the real game, I'll rooting for the Cardinals…
The used to hail from Chicago.
Oh, and for the record, this is my favorite Super Bowl commercial of all time: