Mid-month Financial Report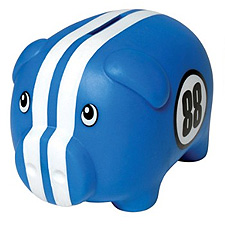 We're nearly half way through February now and even after yesterday's market drop (I 'lost' $1900), things are looking pretty bright.
Best of all, I haven't even earned a paycheck this month!
That'll change tomorrow, it's pay day, but to be this deep into the month and see that I'm actually up over $1k across all accounts, well, that feels pretty good.
Of course, the bills will roll in next week and I'll be grounded some, but… so far, so good.
And, barring any unexpected expenses, I'm on pace to have my savings account top $10k for the first time ever *and* I should also be able to wipe out the remaining credit card balance (from last month's baby furniture purchase) as well.
Woo-hoo!
So, while my net worth is much lower now than it was one year ago, I'd be shocked if I lead off my next net worth update the bland way I did then: "Well, not much to report for February…"