Spending Report for April 2009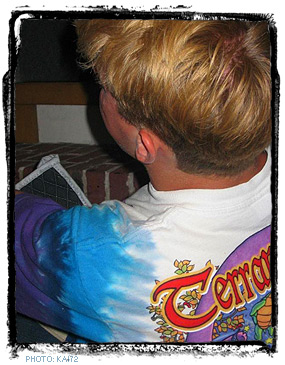 Last month I proclaimed that I would keep my expenses for the month of April under $2500.
I should have been more specific but, even still, I'm happy to report that my expenses for the month totalled exactly $2500.00.
I've put my wallet away until Friday so this is where the number will stay.
Here's the breakdown for the month April:
$1653.90 : Mortgage
$153.59 : Natural Gas
$124.01 : Business Expenses
$112.91 : Electricity
$109.26 : Cable/Internet
$99.99 : Frivolous eBay Purchase
$66.05 : Phone
$66.04 : Gas
$47.67 : Smurf Dolls
$40.00 : Cash
$26.58 : Grateful Dead T-Shirt
So, after just three months of paying attention to my spending, I've taken my expenses (that were previously an unknown grey area) from $4133 all the way down to $2500.
That's a difference of over $1600!
Basically, I was blowing $400 per week on non-essentials… and thought I was doing a great job.
And really, even this month, I *still* managed to "blow" roughly $175 on Smurf dolls, some eBay junk, and a tie dye t-shirt.
That means that there's still room for improvement…