Spending Report for May 2009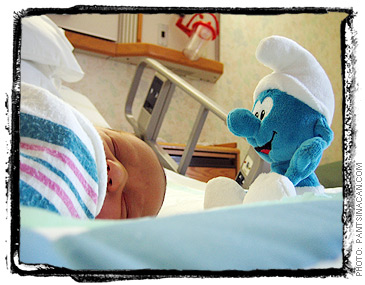 So last month I curbed my spending all the way down to my self-imposed $2500 ceiling.
This month, I decided to toss that out the window so that I could aggressively attack my mortgage balance without feeling any sort of guilt.
I'm setting the stage for a dismal and embarrassing spending report…
Or am I?
Here's how I spent my money in May 2009:
$1860.00 : Mortgage
$254.42 : Business Expenses
$208.00 : eBay (yes… another game worn hockey jersey)
$109.26 : Cable/Internet
$106.62 : Electricity
$96.62 : Water/Sewer
$84.41 : Natural Gas
$69.36 : Gas
$48.46 : Phone
$40.00 : Cash
$10.00 : Car Wash (so the car would look nice when we brought the smurfling home)
$2.12 : RedBox Movie Rentals
Total spent was $2889.27.
Over last month, that's an increase of $389.27.
Not great, but when you consider than before last month's success, I was consistently spending over $4000 each month, well, it makes me feel pretty good.
Sure, the warmer weather and the related lower utility bills are a big help. (I used my savings there to treat myself on eBay. Bad, I know.)
But if I can continue to throw that much "extra" at the mortgage and still manage to keep my other expenses relatively low, well, things can only look up.