Finally… A Good Weekend (and Reason) to be a BoA Customer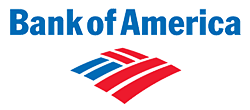 So I may have tripped up and become one of those parents that shows way too many pictures of their kids but I will never, I repeat, NEVER be one of those parents that takes my children to places that they can't possibly comprehend or even enjoy because they are far too young…
Sorry, infants and zoos don't really work well together… They just don't.
So, while I may be on the sidelines for the next couple of years, you don't have to be!!!
If you're a Bank of America card holder, you can get into tons of museums and zoos and things for FREE this weekend!
Basically, if you have a Bank of America credit, check or ATM card, you can present it at any one of 100-plus museums across the country and your admission fee will be waived.
Apparently this is case on the first weekend of EVERY month, but this is the first I've heard of it.
Click here for all of the details.
In short — in another couple of years, you can bet I'll be at the gates of the Bronx Zoo.
Or maybe on the deck of the USS Intrepid? Ooooohh. That sounds exciting.
Hmmmm…maybe we'll pack the stroller up tomorrow morning…