My 401k with John Hancock is…Closed?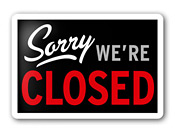 While I don't really have any complaints about John Hancock in general, I do have a problem with their website.
See, the website is supposed to benefit the customers and account holders — that's its sole purpose!
So instead of waiting three months for an already outdated statement to arrive via snail mail, I can just log in and see what's going on right NOW.
Round-the-clock service…
Really, that's why most businesses have set up websites. On the web, they can serve their customers even when they're not open! It's pretty simple.
This is where the problem lies with John Hancock.
Their website is not open round-the-clock. Their website works, well, sorta like an online version of the often envied bankers' hours.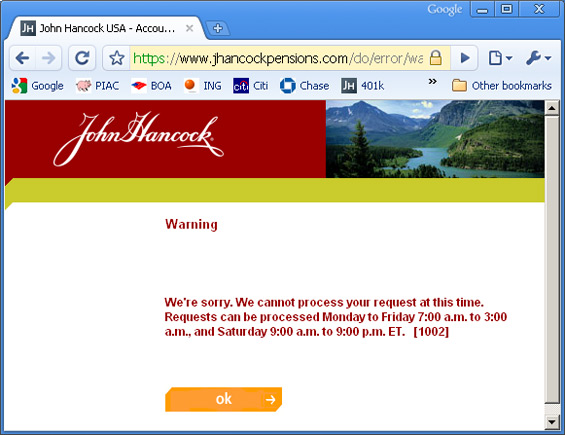 That, my friends, is not convenient.