Celebrating Independence by Writing a Check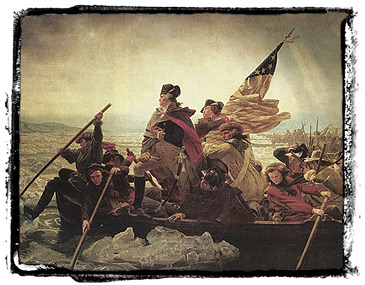 What could be more patriotic than paying your property taxes?
That's exactly what my wife and I did for the Fourth of July.
In Connecticut, we have to pay local property taxes on our automobiles. We used to be pretty unique in that respect but, from what I've heard, now roughly half of the country has a similar tax. Greedy government… Grrrr…
The bill came on Wednesday.
Not including her car (she pays her taxes, I pay mine), total tax due for my two cars was $385.18.
That's $42.36 less than last year but it still seems like an awful lot for an 11-year old BMW and a 5-year old subcompact Scion.
Here's an updated chart of my personal property tax bill for the past nine years: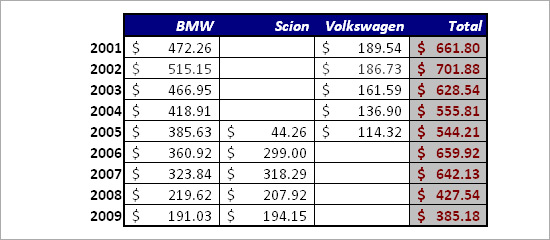 Sure, looking at the tax that I've had to pay in the past, I should be quite pleased.
I'm not — $385.18 is a lot to pay on top of the registration fee, my drivers license fee, and the emissions test fees that I have to pay for on each vehicle.
And if I'm not mistaken, upon purchase, I also paid a 6% sales tax on top of the sticker price.
Grand total on the BMW, I've probably forked over nearly $10k to the State of Connecticut in taxes alone.
I dunno, seems a little excessive when you put it all together…
Anyway, it's a good thing that July is a three paycheck month for me — just like last year.
I can spare it.