Just a little update on that tree project that got started up on Monday…
The logging truck showed up this afternoon and took away the big stuff.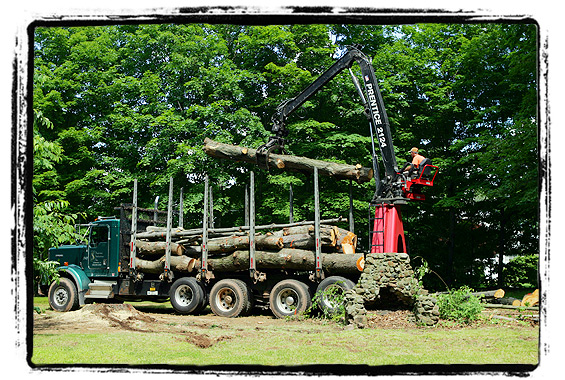 Sorry — no time-lapse video today.
(If you haven't seen the video yet, it's pretty cool and it's less than 1 minute long… In a nut shell, it's worth watching.)
Really, this guy was in and out in less than 15 minutes. It's amazing what one person can do with the right equipment.
Hopefully they'll finish things up tomorrow.
I can't wait until the stumps are gone too…