Escaped Monkey-Fightin' Snakes Cause Multi-Car Crash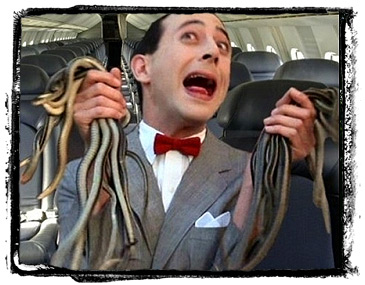 No joke – this was the lead story all day yesterday and much of the day today in my neck of the woods…
A 20-year-old driver told police his baby pet snakes are to blame for a multi-car crash he caused on Main Street Monday morning.

Angel Rolon lost control of his SUV as he and a passenger scrambled to catch the two snakes, he told police. He said they escaped from his pants pockets and slithered down near the gas and brake pedals, police said.

Rolon is charged with reckless driving, failure to drive in proper lane, driving while being distracted and driving without a license.

At least three other cars were involved in the crash, reported to police at 10:20 a.m. Rolan's SUV sustained heavy front end damage and rolled over onto the driver's side.

Animal control responded to the scene but did not find the snakes, police said.
Okay, I'm not sure where to begin…
But on the subject of snakes in odd situations, has anyone else seen the safe-for-television re-dubbed version of Snakes on a Plane on USA or TNT?
"I've had it with these monkey-fightin' snakes on this Monday-Friday plane!"
So, anyway, I hope the police inquired as to why anyone would put some monkey-fightin' snakes in their Monday/Friday pockets and then go for a monkey-fightin' drive during monkey-fightin' rush hour?
Seriously…
And I thought driving while texting was dangerous…