Spending Report for August 2009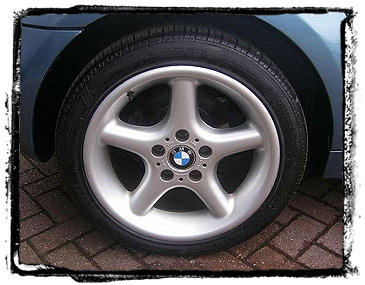 Ignoring the very favorable net worth updates of late, and just concentrating on my spending, I can't help but wonder if I've just been spinning my wheels lately…
I know that I can get by on as little as $2500 per month — I did it in April — so why have I been so far over every month since?
September and October will be different — I'll calling it right now.
Here's how August shaped up:
$2170.00 : Mortage
$897.20 : Allstate (Auto Insurance)
$477.00 : College Hockey Season Tickets
$347.99 : Hockey Jerseys
$138.20 : Electricity
$116.48 : Business Expenses
$109.93 : Water/Sewer
$109.26 : Cable/Internet
$104.93 : Hilton Hotel
$85.71 : Amazon
$85.00 : DMV
$60.00 : Cash
$55.09 : Gas
$49.36 : Phone
$36.81 : Natural Gas
$8.50 : ING Direct
The list doesn't look very long but it adds up to a sobering $4851.46!?
So one month after spending nearly $8k, I "improved" and only spent almost $5k… I guess it's progress but, well, it's still crazy?!
To my credit, for the second consecutive time, I paid my entire auto insurance premium up front just to get it out of the way.
The $477 season ticket expenditure was less than we spent last year because we didn't reserve seats for the women's team this year. My wife just couldn't get into the women's hockey thing… Understandable.
I'll still go with Duncan and buy tickets at the door though.
Eitherway, this is pretty much our entire winter entertainment budget paid for, again, up-front.
Business expenses are what they are. They seem a little high to me each and every month but I'm still making a hefty profit so I'm not going to dwell on them.
The water bill is quarterly. The DMV bill was for my car registration and I think that's an every-other-year type of thing.
The Hilton Hotel is pre-payment for one of the rooms we'll be staying in when we go to that family reunion that I mentioned a few weeks ago. I booked a few more hotels in advance but, for whatever reason, they haven't hit my card yet.
The Amazon spree was for a bunch of random things I've been wanting to buy for a long time but never have — sort of an extension of my online shopping spree last month.
For $85.71 ($22 of which was shipping — I HATE Amazon for that…) I picked up a couple 4GB CF cards for my cameras, a Weezer t-shirt, a couple of Canadian flag stickers, and a DVD of "The Gods Must Be Crazy".
I plan to torture Duncan with all of my favorite kid-friendly movies someday. Already made him watch "Batteries Not Included" and "Teen Wolf".
The last purchase that needs a little explanation is that $8.50 charge from ING Direct. I bought a t-shirt from their online shop. It's pretty nice too — and they didn't charge anything for shipping!