Spending Report for September 2009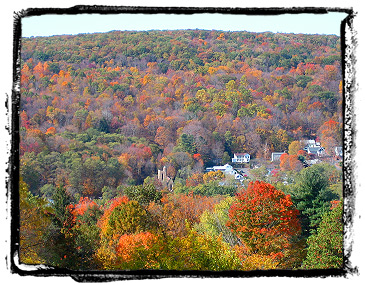 Is it just me or did September come and go in the blink of an eye?
I can't believe that we're just hours away from October — and all of the things that go along with it like hockey season (woo-hoo!) and raking leaves (boo!).
So after two months of grossly overspending, I tried a different approach this past month. Basically, I stopped my extra weekly mortgage payments and trimmed my transfers into savings.
For some reason, I thought this would be a step in the right direction, and while it did keep my spending down, it didn't really help me at all when it comes to the big picture.
More specifically, my mortgage balance didn't go down as much as it usually does, my savings balance didn't go up as much as it usually does, and my checking account, well, it didn't seem to sway one way or the other.
In short, I think this financial strategy failed. You'll see what I mean in tomorrow's net worth update.
On to the numbers:
$1450.00 : Mortgage
$758.28 : Hockey Jerseys
$271.51 : Hilton Hotel
$160.00 : Cash
$155.23 : Gas
$125.35 : Electricity
$109.26 : Cable/Internet
$82.69 : Business Expenses
$52.42 : Phone
$36.07 : Natural Gas
$20.94 : T-Shirt
$8.99 : Diapers
$8.16 : International Transaction Fees
$2.00 : Hartford Parking Authority
All together, that's $3275.99.
Still a lot of money but A HUGE improvement over August and July…
The most obvious problem with my spending is the hockey jersey hobby. I had a pretty good run earlier in the year where I kept it under control but $750+ in the span of 30 days is far too much to be spending on a hobby.
It's one of those things where every now and then a great deal comes along — and then 5 more come right at the same time.
Now that I'm not carrying any consumer debt, when a flurry of deals come along, I have the flexibility to take advantage of *all* of them. Hopefully, though, for my wallet's sake, there aren't too many more deals to be had for the rest of the year.
Irregular expenses this month are the Hilton stay (a result of the family reunion that we attended), the $160 cash withdrawal (for spending money while on the road), the $155 in gas for the car (to keep us on the road), the international transaction fees (also a result of the reunion), and the Hartford Parking Authority charge.
That last one is because Hartford, CT recently installed new parking meters that take credit cards. I'd never had the opportunity to swipe my card at a meter before so I gave it a try.
My conclusion?
Definitely more convenient than making sure the ashtray is full of quarters.