The Great Pumpkin: 59¢ per Pound
So this morning we headed out on a daytrip to go and pick our pumpkin for 2009. We do this every year but this was the first time we've made the trip as a trio.
First we took a hay ride…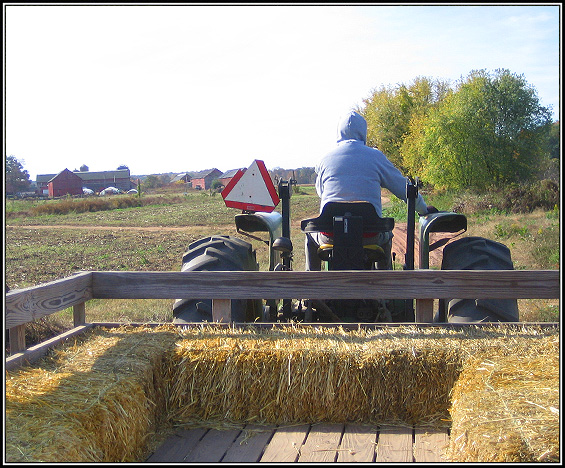 Then we roamed the fields…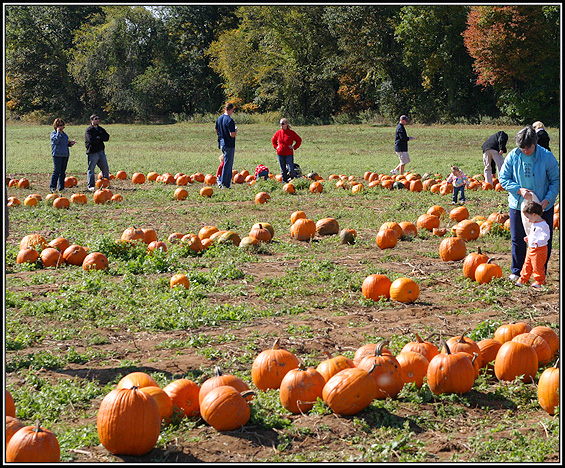 And then we found the great pumpkin!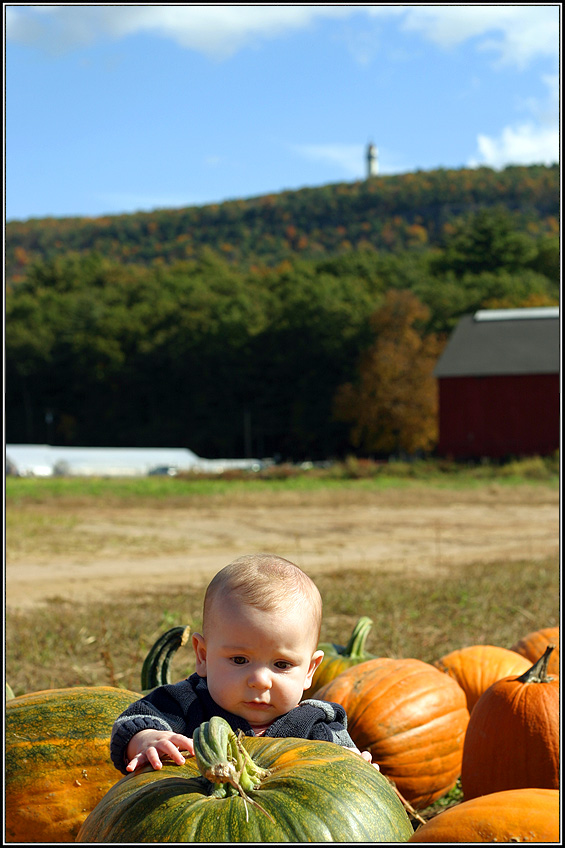 Weighing in at just over 16 pounds, he was less than $10… Such a deal.