Earlier this Week…PIAC turned three!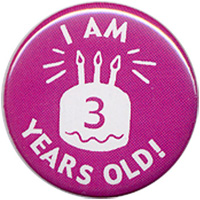 The "event" didn't sneak up on me.
I'd really planned to put togther some sort of synopsis of the past year, compare it to the the previous two, and then wrap it all up with an exciting run-on sentence declaring that year four would be the most financially successful yet.
That's what I'd planned on doing…
Obviously, it didn't happen.
Sadly, it was because I was too busy spending money.
Yep, last month was rough — but this month will be one for the record books…
(Have I mentioned yet how great it feels to spend like crazy?)