The People Under the Stairs
The renovation continued this weekend as the electricians moved in to start removing all of our knob-and-tube wiring.
It's pretty neat, now with all of the walls down, knowing for sure, that when this house was originally built, there wasn't electricity. No plumbing, either. It's hard to even imagine.
Anyway, during the week, the demolition guys uncovered this photo under the stairs…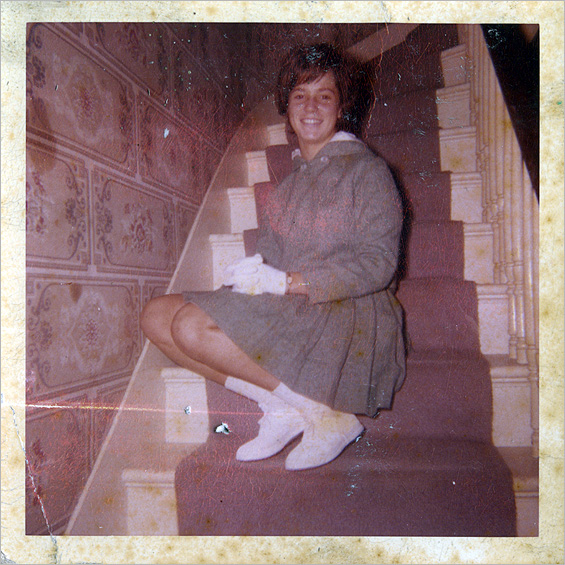 On the back, it's dated November 1962. Check out that wallpaper that looks like some cheap linoleum tile or carpet from a casino!
I've no idea who she is — a looker for sure — but I'm assuming that she's one of the daugthers of the previous owner.
Pretty cool, you know, the stuff you find hidden in old houses…