Spending Report for July 2010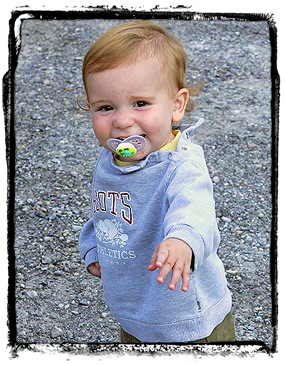 I did a pretty good job last month.
Most of our vacation expenses will fall into my August report, which lessens the damage, and besides a big tax bill, well, I think I kept my spending in check.
$2371.24 : Property Taxes
$275.97 : Ramada
$232.98 : Sears
$168.95 : PODS Storage Unit
$120.00 : Cash
$116.15 : Cable/Internet
$116.00 : Gas
$112.18 : Electricity
$110.12 : UPS
$97.78 : Home Depot
$94.95 : RunningShoes.com
$80.37 : Clothing
$74.19 : Luggage
$47.31 : Natural Gas
$40.17 : Lowes
$49.98 : Business Expenses
$8.00 : Car Wash
That all adds up to $4116.34.
Not that taxes don't count as spending, but without them, the total is only $1745.10. That's even less than June!
Granted, there wasn't a mortgage payment in July and I didn't write any of the checks to the contractor working on the house, but still…
Here's the line item breakdown of the anomalies…
Property Taxes – I hate 'em. Always have. Connecticut is one of those states where we need to pay local property tax on our vehicles.
This year it's so high because it also includes the property tax on my house. When we re-financed a couple of months ago, I stepped up to the plate and deciced to pay them myself.
Reason being — I'd rather have a super low mortgage bill each month and a huge tax bill twice a year rather than have a high mortgage bill *every* month.
Ramada – I have rule when it comes to hotels. I won't stay in one that has a number in the name. Ramada passes that test and this specific hotel — which I might mention if I do a vacation specific post — was top notch.
Sears – Of course, as luck would have it, the lawnmower died just before we went on vacation.
Combined with the fact that we've got some major sums to pay the contractor and had a vacation looming, well, I didn't want to have to buy a lawnmower.
I settled on one of their returned/refurbished models. Hey, it was 50% off and it's still new to me!
PODs – Things are progressing on the remodel (pictures soon, I promise) so it's possible that we might need it for one more month.
On the other hand, we're not sure we want to move any of our crappy old furniture back into the house. We'll see…
UPS – Holy shipping charges Batman! This was the charge to ship a high-end baby carrier (one of the external frame backpack kind) to Florida so my parents could drive it up to Alberta (it's complicated) where we could pick it up to use in the mountains.
It cost so much because it's a pretty big and it's not supposed to be disassembled — so it stays pretty big. That's the main reason that we couldn't check it as baggage on an airplance.
Well, upon arrival in Florida, my dad took it apart anyway so when we picked it up in Alberta, the confidence that we'd had in the sound and sturdy product (that cost a fortune to ship) was totally lost.
Major bummer — so we didn't use it nearly much as we wanted to cause we didn't want Duncan to slip out and fall off a cliff.
The good news is that he didn't fall off a cliff. The bad news is that we didn't venture near any cliffs, or even off of an over touristed well-beaten — borderline handicapped accessible — trail because of it. Sigh…
This one ended up being another expensive vacation expenditure that wasn't worth the expense.
Home Depot – Related to the renovation, we decided to replace our old thermostat (remember that thing?) with one of those new programmable touchscreen ones. It even lights up!
RunningShoes.com – Back in 2008, I got a super bargain on a pair of sneakers from these guys. Back then, the shoes were for vacation.
So I thought I'd treat myself again — but this time, pay full price. So worth it.
Clothing – I bought myself a few pairs of shorts. Exciting, huh?
Luggage – No, this wasn't a luggage handling fee from the airline. We actually didn't own any luggage. I've always been the if-it-can-fit-into-this-backpack type of packer until now. Now we have real (el-cheapo)luggage.
Lowes – More renovation stuff. This was for a new doorbell. It's not fancy but it sounds nice and it's better than the wireless hunk of junk we've been using.
Car Wash – I'm not one of those that believes that a clean car runs better (one of my friends from high school seriously washes and hand waxes his car weekly cause he believes that — and it's a Honda Civic?!) but I can't stand it when a bird poops on the door handle.