Updated Photos of the Renovation…
Same idea as last time — you know, repeats from the last few photo posts followed by what it looks like now…
Living Room: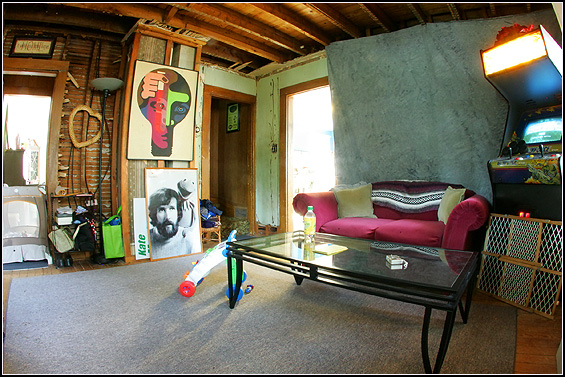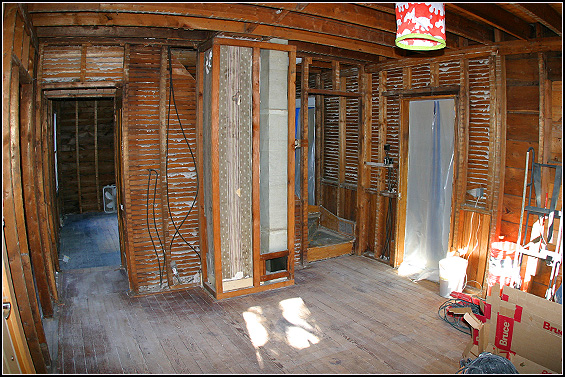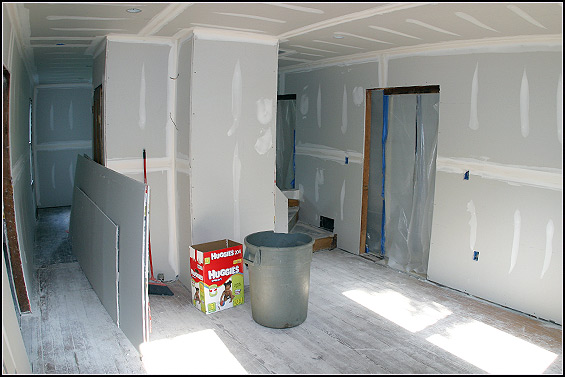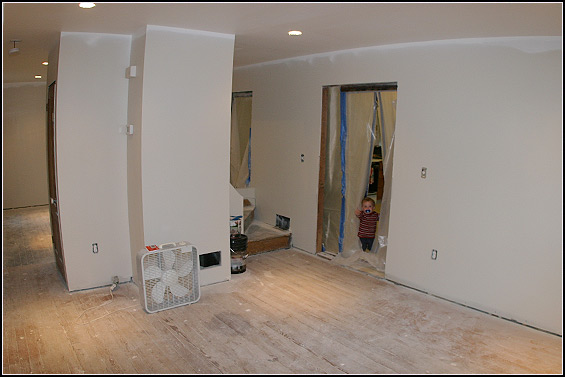 Parlor: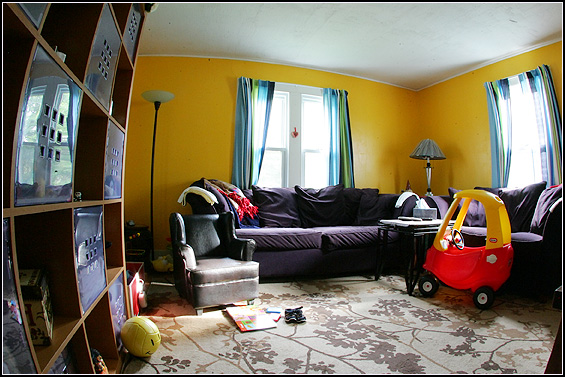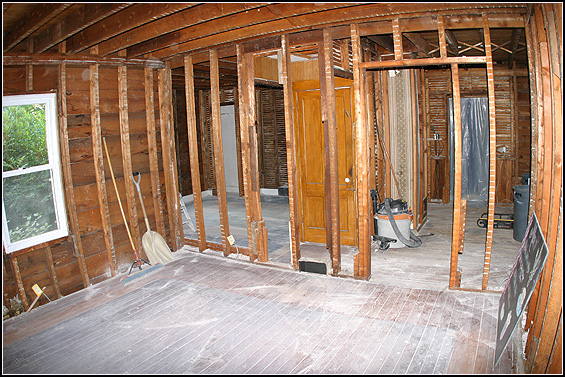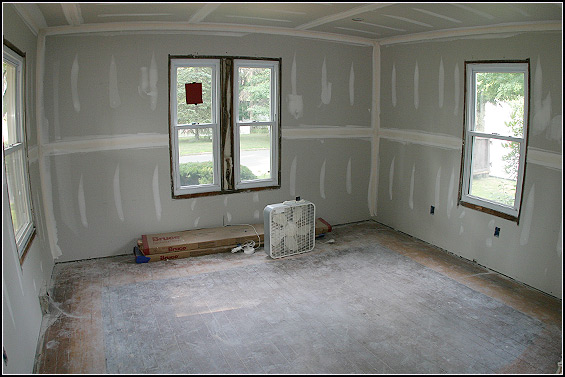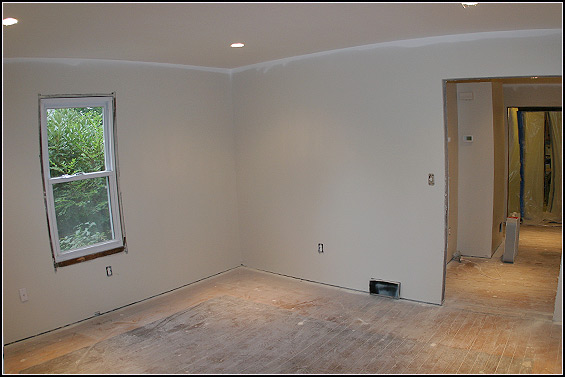 Dining Room: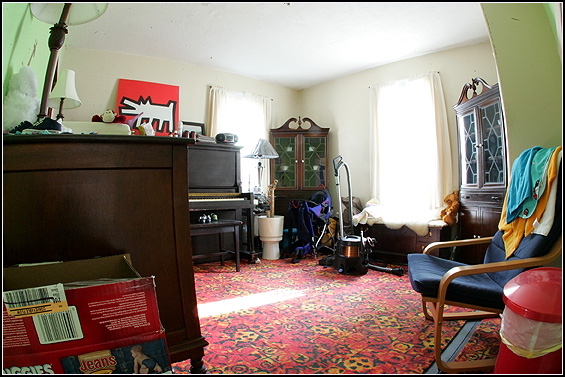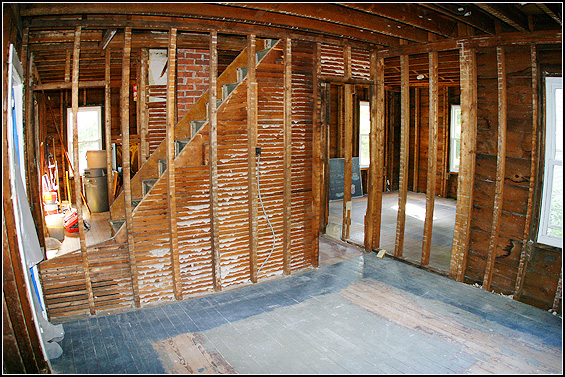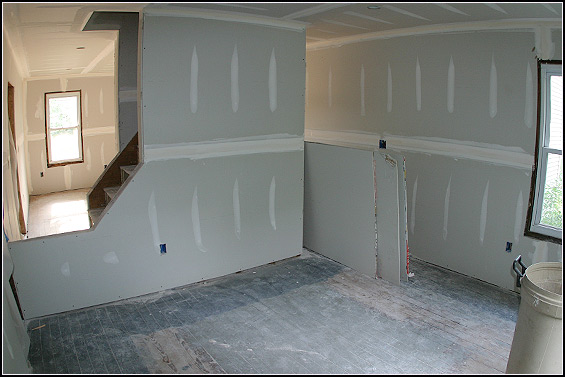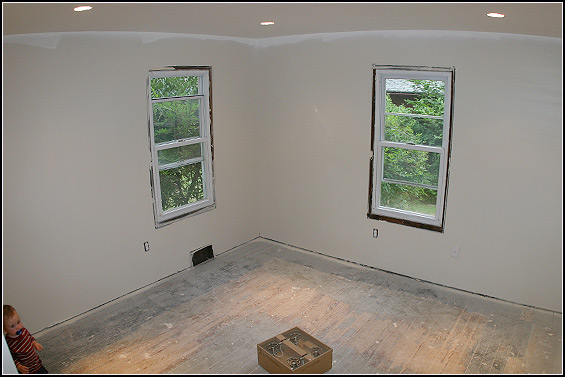 Stairs: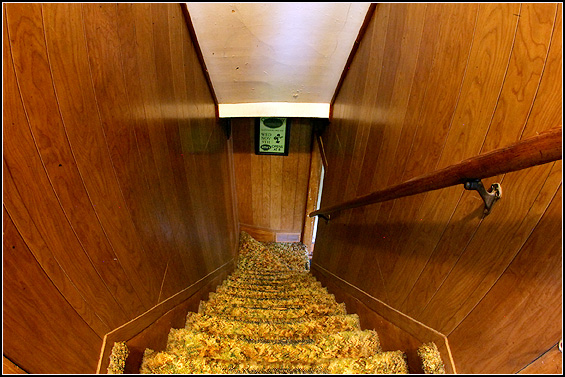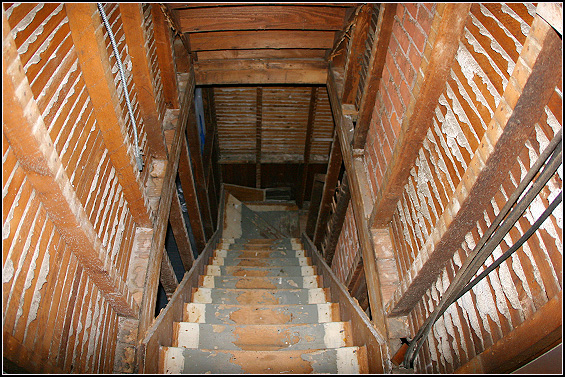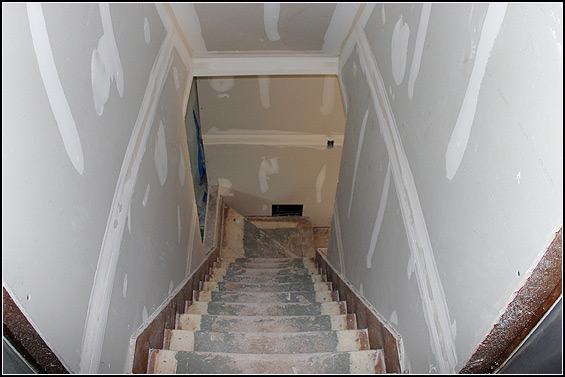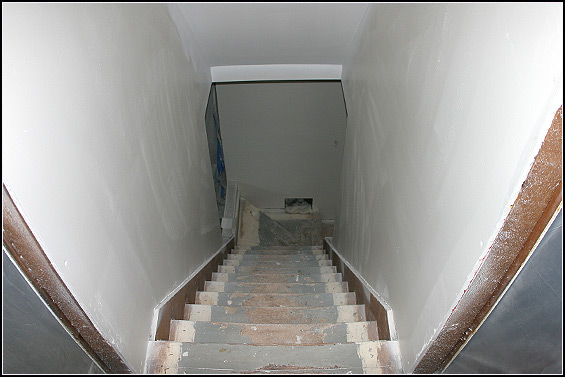 So, basically, since the last update, the electrical has gone in, the drywall went up, and a quick primer coat was sprayed on.
The big changes for us as that we have outlets all over the place. I mean, everywhere. Two of these rooms originally only had one outlet!?
Now, imagine how many hoops we had to jump through and how many daisy-chained surge protectors and extension cords we had to finagle in the family room to be able to plug in two lamps, a tv, the cable box, the Wii, the DVD player, the VCR, a vacuum, and in the winter, a Christmas tree too?
We're in heaven… We also have an outrageous number of surge protectors going unused…
We have light switches too — the neat dimmer kind, even! Before this, we were using ceiling mounted pull chain fixtures, you know, like people use in unfinished basements. It was rough.
And, while it may seem like nothing, a working doorbell and a new touchscreen thermostat (remember this one?) have really brought us up to, well, modern times.
Sadly, our first visitor since having a working doorbell knocked on the door. How he missed the brand new button (that even lights up) is beyond me…
This past Friday,we had all of the window trim fabricated in the front yard and put up and the oak flooring was delivered too. Neither are in the photos as I took the most recent shots on Thursday night.
This Monday the painting crew will be back in to, I'm assuming, finish most of the painting so it's looking to be a pretty busy week…and enough of a change to justify updated photos! I'm still a little confused on how they're going to do the stairs but that's their problem, not mine…
Anyway, looking at the original photos, well, it's obvious to me that the current unfinished state is still superior to what the place looked like just a couple of months ago…
Now if we could only afford new furniture too…