Spending Report for August 2010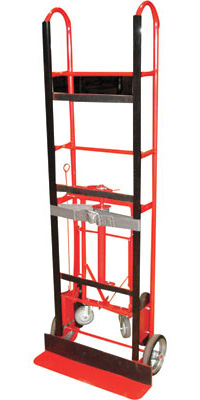 Oh boy… Here we go…
Do I have to?
I mean, I'm just warning you, you know, before you read on, that this month was off the charts. I mean, totally out of control…
Here goes:
$6000.00 : Contractor
$600.26 : Alamo Car Rental
$498.72 : Mortgage
$448.84 : Cash
$400.00 : Punch-Out!! Arcade Game
$340.43 : Black Knight Inn
$327.66 : Ramada
$285.50 : Hockey Jersey
$222.03 : Gas
$217.36 : Radisson
$205.86 : Hand Truck
$191.26 : Pocahontas Bungalows
$186.05 : Delta Hotels
$183.60 : Best Western
$168.95 : PODs
$156.20 : Super 8 Motel
$138.00 : Airport Parking
$116.20 : Water/Sewer
$116.15 : Cable/Internet
$106.48 : Business Expenses
$105.99 : Waffle Maker
$97.77 : Clothes for Duncan
$85.00 : Dentist
$83.27 : Credit Card Foreign Transaction Fee
$79.64 : Electricity
$74.18: IKEA
$69.86 : Home Depot
$20.00 : Corporate Filing Fee
$31.89 : Natural Gas
$28.54 : Lowe's
$21.49 : Green Electrical Supply
$19.61 : Chicken Wings
Added up all together, that's $11,626.79.
Eleven freakin' thousand dollars?! Can you believe that?
I started doing these reports, following frequent commentor DD's lead over on Happy Rock, over a year ago now and I have never ever even come close to the five-figure sum I'm reporting this month.
I mean, I'm glad that I'm sitting down as I type this…
It's almost comical that I'm going to do my regular breakdown and then try an justify the expenses line-by-line as if spending this much is "okay" but here goes…
I wrote a $6000 check to our contractor. So far, we've paid him $24000 total. I wrote a $3000 check back in May and my wife's credit card offer took care of the other $15000. We still have around $10k to go but, hey, it's looking great!
Up next are the vacation expenditures which I'll group together. Quickly, and in order:
Alamo Car Rental ($600.26) — What a freaking ripoff. Sure, the Nissan Sentra was nice and all, but holy crap?!
Cash ($448.84) — 99% of this was just money taken out for "stuff" while on vacation.
Black Knight Inn ($340.43) — Do not stay here. Do not *ever* stay here. What a freakin' dump. An expensive dump.
Ramada ($327.66) — Just north of Calgary, this was the same Ramada mentioned in last month's spending report. We liked it so much, we stayed there again!
Gas ($222.03) — It is what it is. Two years later, I still don't think gas is overpriced.
Radisson ($217.36) — I don't even remember staying in a Radisson. Yep, it left that much of an impression. You'd think a nightly rate exceeding $200 would leave an impression, no?
Pocahontas Bungalows ($191.26) — A last minute destination, this was for a night in a rustic cabin in the Rocky Mountains. Let's just call it an "experience" and leave it at that.
Delta Hotels ($186.05) — This was the hotel connected to the Calgary Airport. It wasn't exactly where we wanted to say but with an early morning flight out, well, it was definitely convenient and it saved us an extra day's worth of car rental.
Best Western ($183.60) — I'm not usually a big fan of the Best Western chain as they're mostly dumps on the east coast but this one just west of Edmonton was beautiful. When I checked in I thought it was overpriced but now comparing it to the other rooms we stayed in, it was definitely one of the best values.
Super 8 ($156.20) — I broke one of my own rules on this one. See, I've often stated that I will never stay in a hotel with a number in the name. I would have stuck to that rule too had it not been 10 o'clock at night without another reputable hotel within a 4-hour radius. Let's just say that the northern interior of British Columbia isn't a hot bed of nice hotel rooms.
Airport Parking ($138.00) — It's funny how when you pull into the long term parking lot, the sign reads "$75 Maximum" but when you insert your ticket, the attendantless machine demands $138. Funny how that works.
Credit Card Foreign Transaction Fee ($83.27) — I freakin' hate these. You could have a TD credit card and you'd still get hit with these. For the record, TD stands for Toronto Dominion. Yep, they're Canadian. And you'll still get hit with Foreign Transaction Fees if you buy stuff in Canada. My card issuer isn't TD, but I'm just sayin…
So, all together, the August portion of vacation cost $2563.27. More than we'd have liked but not too bad.
Now to fill in the gaps (while ignoring the regular utility bills), again, in order:
Mortgage ($498.72) — This was the first mortgage payment since the refinance went through all the way back in June. I still can't believe my mortgage is less than $500 per month.
Punch-Out!! Arcade Game ($400.00) — I don't care what anyone says, this purchase was so awesome that it warranted its own post. I don't regret it for a second.
Hockey Jersey ($285.50) — This addiction just won't die. It's getting there, though…
Hand Truck ($205.86) — So now that I've got two arcade games along with a ton of heavy furniture in the POD, it only seemed like a good idea to go out and buy my very own hand truck. I can't tell you how many times in the past we've said, "It's too bad that we don't have a hand truck" as we huff and puff some piece of furniture up the stairs. I didn't skimp on this purchase either cause there's nothing worse than an inadequate tool. This puppy is rated up to 1200 pounds and will make moving everything back into the house so much easier. Safer too.
PODs ($168.95) — Yep, that portable storage unit is still in the driveway and full of stuff that used to be in the rooms being renovated. It's looking like this could be the last month we have it but if things get tight, we'll keep it around another month.
Waffle Maker ($105.99) — Now my sister will probably think that we bought this because she got one as a wedding gift (while we were up there on vacation) and felt the need to rightfully gush about it. But the truth is, that Best Western that I referenced above had one of these and that sold us. It's a nice one that makes two belgian waffles at once. Yep, I've had waffles for dinner at least 10 times this month.
Clothes for Duncan ($97.77) — While looking at some of the pictures we took of Duncan when we were on vacation, I realized that he needed a more trendy wardrobe. Mission accomplished. He's the coolest looking kid in the Toddler 2 room.
Densist ($85.00) — I don't think I mentioned here on PIAC but back in June I dropped our dental insurance. This $85 cleaning charge would have cost me double if it'd come directly out of my paycheck as an insurance premium…
IKEA ($74.18) — This was for a few light fixtures for our renovation. They're not great but they look neat.
Home Depot ($69.86) — More light fixtures. These things can get expensive but obviously we didn't buy anything too pricey.
Corporate Filing Fee ($20.00) — Sure, it's only $20 but it's one of the reasons that small businesses avoid the State of Connecticut. I gave the state $20 for nothing. In April, I'll give them another $250. Again, for nothing…
Lowe's ($28.54) — This was for a pair of work gloves. And one of the light fixtures that we bought at Home Depot had a broken globe. I bought a replacement at Lowe's and it didn't fit. Go figure. I'll return it one of these weekends.
Green Electrical Supply ($21.49) — But wait, there's more. In addition to having a broken globe, the fixtures that we picked up at Home Deport are über green. I mean, they don't accept Edison-mount light bulbs cause they're too darn inefficient or some such nonsense so… it's darn near impossible to find lightbulbs that are more powerful than a lightning bug in any store. Thankfully they're available online though, so that's what these are. I bought 4 bulbs that should be brighter than the sun itself. I only needed two but figured that ordering lightbulbs online was a wee bit risky. I all but expect two of them to be broken during the shipping process.
Chicken Wings ($19.61) — You almost never see food expenditures here on PIAC because my wife usually buys all of it and her finances aren't reported here. She would have bought this too, you know, had she remembered her purse.
So, in an attempt to make it seem as though I didn't spend as much as I did, I'm gonna pretend that we didn't go on vacation or have our house worked on.
Adjusted spending for the month of August now comes in at $3063.02.
Yep. That sounds good to me.