Two Quick Updates: Six Figure Balance and a $40k Bill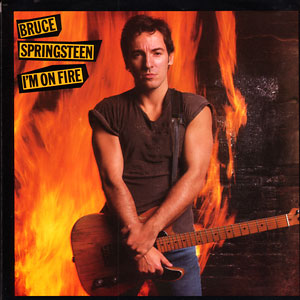 It's been a busy week and I wish I'd had the time to do individual posts about these but, well, you know how it goes.
First off, on Tuesday, my 401k balance finally hit the six figure mark.
While this doesn't really mean anything, it's exciting sorta like when your odometer hits a nice round number. I didn't write down what song was playing on the radio at the time, but you know what I mean…
When my old VW Jetta hit the 100k mile mark, Bruce Springsteen's "I'm on Fire" was playing on the radio. I'm not really a fan of the song or even Bruce.
And the very next time I started the car after surpassing 100k miles, well, it didn't start. Spent three days stranded in Pigeon Forge, Tennessee.
I blame Bruce Springsteen.
The next thing is that we received the final invoice from the contractor working on the house. The original quote back in May was $33487.70.
Total damage now that they're within hours of completion (just some paint touch-ups left) is $39212.72.
At first I was floored. But then, after taking a closer look at the breakdown, well, I really can't complain. Sure, it's cost us nearly $40k for this renovation but I don't feel ripped off.
I do, however, feel broke.
Even with a six-figure retirement balance.