Beware of the Penguin (with a Stick)
This post was requested by Angie — and I love requests!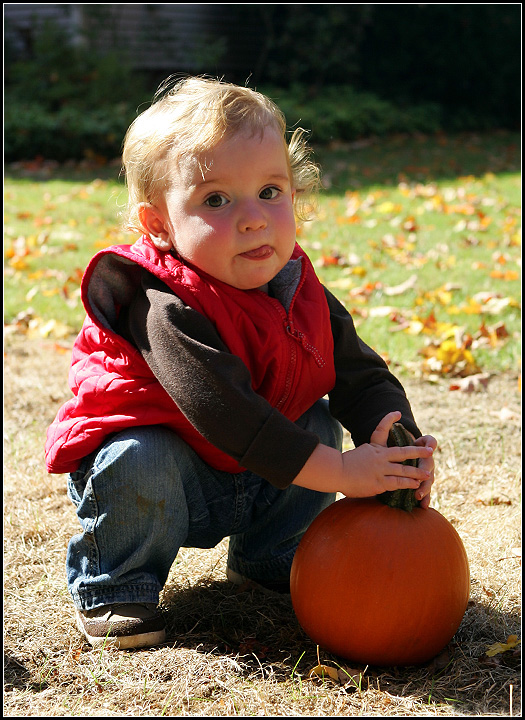 We had a hard time this past Halloween.
See, we had a costume in mind, one that we'd had in the closet since before Duncan was even born and we thought this would be the the year that it'd fit him.
Well, we were wrong — but only realized it days before Halloween.
So a last minute trip to a childrens consignment store resulted in this $6 penguin suit.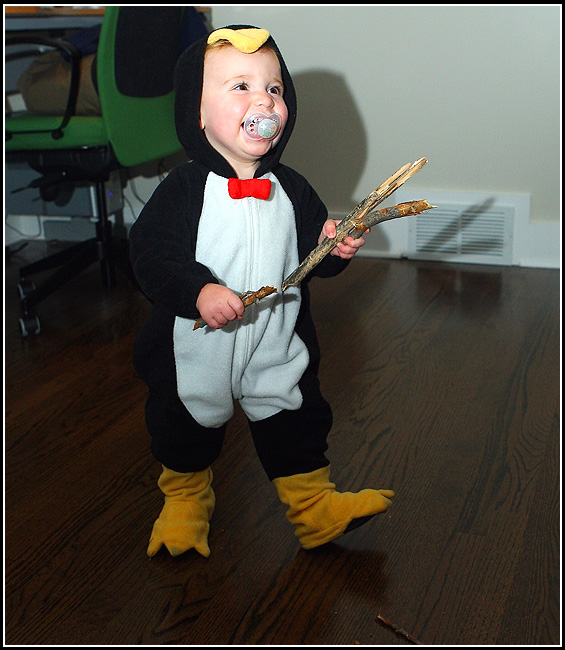 At first we were a little worried he wouldn't wear it since he's never been too keen on wearing things on his head (dating back to that great hat/headdress last Thanksgiving) but once we got it on him (I can confirm that there was some screaming involved) he went into a pseudo show-off mode.
Never'd seen him do that before.
We did some trick-or-treating which I'm pretty sure he found confusing but he most certainly enjoyed being allowed to walk around at night while the assorted princesses and power rangers cooed over his costume (or the goofy walk he does when he's showing off) and pick up sticks.
Yep, he acquired more sticks than chocolate.
Better than Charlie Brown's rocks, I suppose…
In other "family" news, we're slated to add Duncan 2 sometime in early April.
Here's one of those creepy looking 4D ultrasounds of the little guy.

(Seriously — that's creepy, right?)