Budget Buster: Auto Repairs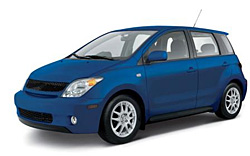 Okay, so I don't actually have a budget…
So, really, nothing was 'busted' either but yesterday we made our bi-annual trip to our local Toyota dealership to have two of our cars serviced.
I always expect to pay around $1k.
This trip was no different.
On my car alone: four new tires, new brakes, and some other things that only a gearhead would be interested in. Set me back another $1190.
Awesome.
At least my little Scion drives like my BMW now…