Decision Decided & Purchase Made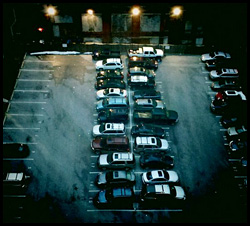 A couple of weeks ago I let everyone in on a decision we were facing — we needed a bigger car but couldn't really afford one.
In our fantasy land where money was no factor, we'd pretty much set our minds on a brand new Swagger wagon — 'specially after Angie's glowing review.
Then, when reality set in, we started to look at used alternatives like what Scud recommended.
Able to find plenty within our budget, I still struggled to find anything that I could imagine myself driving. I'm not anti-minivan — I think they're cool, seriously, but in the price range that we were looking at, well, let's just say that most of them left something to be desired if even I was only judging them based on pictures posted on the internet.
So I went back to the direction I was originally leaning…used but high end. Connecticut has consistently been among the richest states in the country so we're overflowing with snob-tacular used car lots.
I aimed lower than originally planned, skipping the Rolls Royce and Bentley places, and instead looked at the places with Jaguars, BMWs and Mercedes on the lot.
You'd be surprised at how quickly luxury cars lose their value, I mean, I was just talking to my mom the other day and my BMW is worth less than my Dad's Mazda Miata.
We bought them within a year or two of one another and one cost over twice as much as the other — it's hard to fathom. I'm not knocking either car — I think they're both great even when they're over a decade old but still.
Anyway, so on Wednesday I locked a vehicle in my sights. Thursday, I took it for a test drive. Friday, I moved a bunch of money around. And Saturday, we officially became one of those Connecticut families with four cars.
Two drivers and four cars. I know, it's ridiculous. The driveway looks like a parking lot.
Anyway, from the financial aspect, we paid cash for the car — no lien holder and no car payments — and I "borrowed" $7k (at 0%) from a credit card just to give us some wiggle room in case sudden expenses come up over the next month.
Here's what we bought: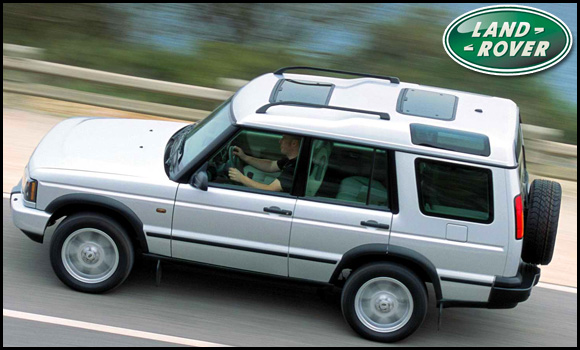 Not the actual vehicle or color — we got a few inches of snow last night so it's currently buried in the driveway.
I'll take a picture eventually and probably further explain the thought process that landed this in our fleet of vehicles…