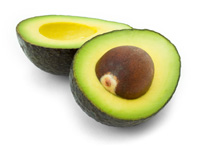 Not that I've ever actually eaten one, mind you, but when you choose a name like "guacamole" as an alias, well, seriously, how good can they be in either form — whole or squashed into a slimy lumpy paste?
And how dare it be considered a fruit along side things like grapes, apples, oranges, and mangos?
Avocados are more disgusting than radishes, even, and those taste like dirt. Crunchy. White. Dirt.
But this isn't really about disgusting fruits (or vegetables)… It's about a flyer I received in the mail this week from Subway.
Take a look at this: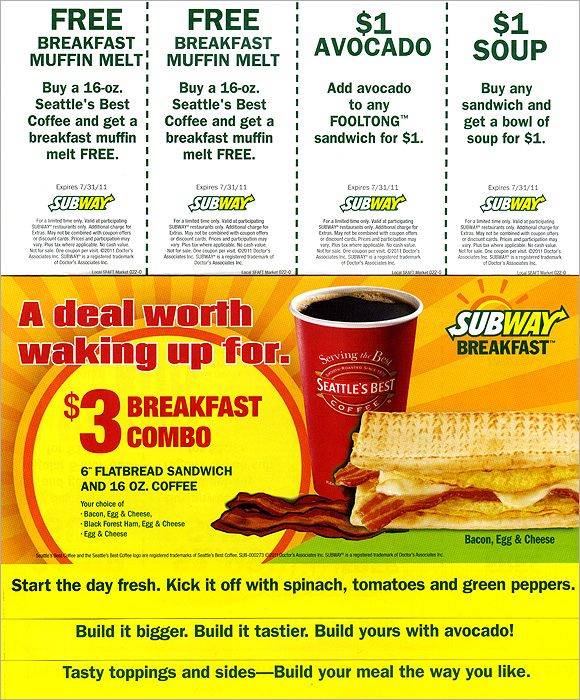 Do you see what I see?
I'll give you a hint — it's apparently Trademarked.
No, it's not the Subway logo. How exciting of a post would that make, I mean, really…
Okay — here's a closer view: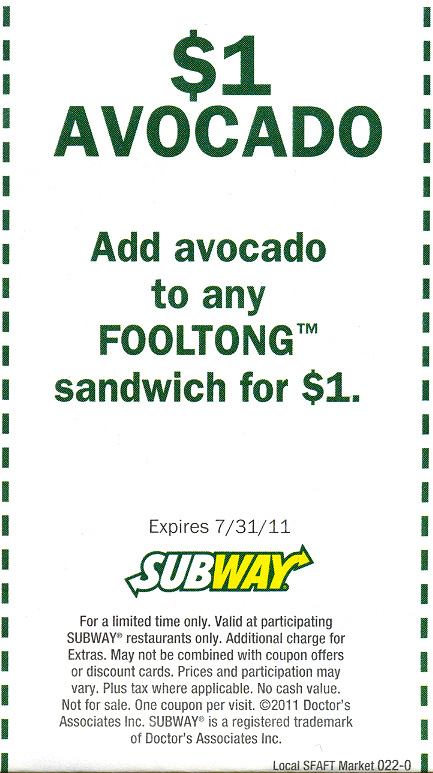 The only thing that could possibly be worse than an avocado on its own is having to pay a dollar extra to have it added to a sandwich…
No, wait…
Adding radishes in addition to avocado would definitely make it worse…
So, I'm sure you see it now. Fooltong?
Really? On a national chain's advertisement?
Things like this bother me…
Moreso than radishes…