Spending Report for July 2011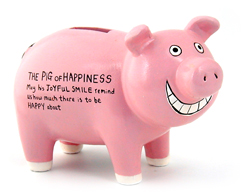 Intro paragraph?
Not this month!
$2700.03 : Tax Collector
$922.22 : Day Care
$821.87 : Hockey Jerseys
$498.72 : Mortgage
$282.37 : Gas
$281.81 : AutoZone (Car Batteries)
$239.45 : Auto Insurance
$196.78 : Finance Charges
$180.00 : Cash
$172.92 : DVD Player for Car
$168.31 : Electricity
$127.80 : Cable/Internet
$90.00 : Department of Motor Vehicles
$84.29 : Business Expenses
$53.16 : Cars 2 Video Game
$41.51 : Natural Gas
$38.76 : Clothing
That adds up to $6900.
For the record, I don't make $6900 in a month.
That's why this is very bad.
Starting to make a little sense why I'm not ecstatic with my net worth increase, eh?
Property tax is thankfully only a twice per year thing. I'm done until December now.
Day care is what it is — worth it.
That was a last hurrah for the hockey jerseys. It was right at the start of July too — feels like the distant past now. I've been more disciplined. I swear.
The gas number seems high but, then again, the Land Rover only gets like 11 miles per gallon and drinks the expensive gas.
The AutoZone trip was very out of character but gained me two more sets of wheels. Totally worth it.
Finance charges make me angry. I'm better than that and I don't expect them to creep much higher than this before starting to plummet.
The DVD player for the car (for vacation) was a good purchase. When he grew tired of looking out the window, Duncan watched Cars and The Incredibles over and over and over. Best of all, it came with two screens so once Henrik is a bit older, they'll both be able to watch whatever they'd like.
Another fly in the ointment is the video game purchase. Sure, I *could* say it was for Duncan but it was probably more for me. First video game purchase in years (if you don't include the upright Punch-Out arcade game that I bought — and still don't regret.).