Spending Report for February 2012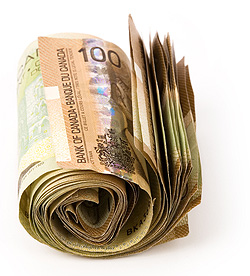 Sure, it's almost April already but it's not too late to list out my spending for the month of February so here goes!
$922.22 : Day Care
$694.02 : Dentist
$498.72 : Mortgage
$422.99 : Business Expenses
$314.60 : Gasoline
$273.30 : Framed Photos
$225.38 : Auto Insurance
$204.08 : Natural Gas
$157.45 : Clothing Rack
$151.60 : Electricity
$143.18 : Cable/Internet
$140.00 : Cash
$118.89 : Water/Sewer
$76.77 : Clothing
$59.15 : Birthday Presents for Henrik
$40.08 : Life Insurance
$31.47 : Finance Charges
$26.53 : Oil Change
$11.65 : Hat for Duncan
$7.39 : Air Filters for Furnace
$4.95 : ATM Fees
That adds up to $4524.42.
That's more than I would have liked but the upside is that over $1100 of it went towards unusual expenses (highlighted in red).
And speaking to those, the dentist expense is due to the fact that I dropped dental insurance last year.
Financially, it was still a good move but every now and then, I'm going to get socked right in the mouth with a big bill.
The framed photos were because, though it's been nearly two years since our major renovation was completed, the walls are still bare. It was time to start changing that with nicely framed photos.
And the clothing rack… Do I have to explain that one?
Sigh…
No, it's not for my wife's extensive wardrobe. It's for my hockey jerseys.
See, my thought is that by having *all* of them in plain sight (instead of hidden away in bins in the attic), I'll hold back on purchasing new ones. So far, so good…
Oh, and I just thought I'd mention it but this post marks the third year of posting my spending each month. Hat tip to Debt Destroyer who used to contribute over on the Happy Rock for getting me in this groove.
It has saved me money.