Higher Education: One and Done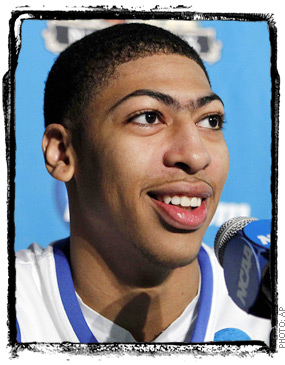 If Family Feud had the question "Why should you go to college?", I'm pretty sure the survey'd say, "To get a good job."
I mention this because I couldn't help but notice the negative connotation thrown towards the now-champion University of Kentucky Wildcats basketball team.
I can admit that I was suprised to see that their starting line-up was made up of three freshman and two sophomores. That's pretty impressive.
(I was also horrified at how ugly the best player was but that's not really important.)
I wasn't surprised, though, to learn that the school doesn't expect many (or any) of them back next year since they'll all be headed to the NBA.
One and done.
So, is that a bad thing?
Based on the Family Feud example above, I say no.
Going to college, even for just one year, got them what most people want out of college — a good job.
(Full disclosure — I dropped out of university after three which happened to be one of the brightest things I ever did. In hindsight, probably should have left after one…)
Now do I think those basketball players deserved a full scholarship on the taxpayer's tab?
Um, hell no.
– – – – – – – – – – – – – – – – – – – –
Related post: MBAs are Overrated (and kinda stupid too…)