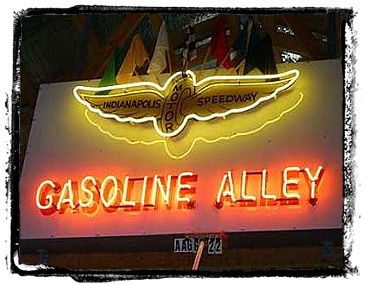 Um, who cares?
I mean, really, what's with all the fuss regarding the Obamacare ruling for a health care plan that will probably never ever come to fruition anyway…
I just paid my property taxes this week. They call it a "tax" but I feel as though I've been "penalized" for my choice (and number) of vehicles.
I have 4 cars that I pay taxes on.
Not one of them is new nor in the greatest of condition.
We have a '98 model, '01 model, '04 model, and '05 model in our fleet.
Keep in mind that the tax bill pays no attention to mileage or condition — just year, make, and model.
So you'd think the 14 year old car would have the smallest bill and the 7 year old car would have the highest, right?
We'll, you'd be wrong.
In order of highest to lowest, by tax bill, it goes '04, '98, '01, '05.
Yep, I'm taxed higher on the Land Rover and BMW.
You could say it's because they "cost" more back when they were brand new (when I was also hit with sales tax), but as of right now, they've actually got the lowest value.
The most dependable (and newest) car we have is the 2005 Scion xA (release series 2.0, baby!). It's tax bill was $162.
Point is, I'm "penalized" for having a Land Rover and a BMW.
Okay, okay, okay, some people will obviously just say those cars are worth more and that's why they're taxed higher and, while they'd be totally wrong (these aren't italian super cars — oh wait, those aren't worth much either), I'll go with it…
How about this example?
You drive down your local gasoline alley and see that Exxon/Mobil has 87 octane for $3.75. Problem is, it's on the left hand side of the street and making a left in-or-out on this busy stretch is more painful than a triple root canal.
On the right side, easy-in and easy-out, is a Shell station. The price for 87 octane is $3.80 if you pay cash or debit and $3.85 if you pay by credit. Yeah, it's a double whammy coming…
Now, built into the price of gas is a hidden local and/or state tax on top of the federal tax. Okay, so it's not actually hidden but I don't recall every seeing anyone read that sign on the pump with the fine print.
So, here we go… In my state, it's a Petroleum Gross Receipts Tax and its percentage based and divided by the gallon. So as the wholesale price of gas rises and falls, so too does the tax.
So if I go to the Shell station on the right side of the road, I pay 5 cents more per gallon (and therefore more tax as it's a percentage of that number.)
If I don't have cash on hand and have to use a credit card, it'll cost me 10 cents more than the Exxon/Mobile station accross the street.
The tax goes up and up and up depending on the gas station and the payment method.
Is that a tax or a penalty?
It's called a tax but gas pumpers are penalized based on their gas station selection. Keep in mind, it's not "just" the price of the gas — the tax is directly linked to the price of the gas.
So, again, is it a tax or penalty?
Who cares… It's still money out of pocket.
– – – – – – – – – – – – – – – – – – – – – – – – – –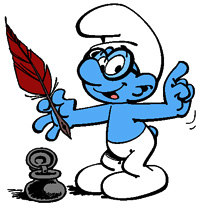 Disclaimer: I fully support a universal health care system.
Not necessarily Obamacare (or the tax vs. penalty opt-out debate), but something similar to what every other country not stalling itself in the dark ages has been doing for years.
If folks would stop reading Republican talking points and complaining about their "constitutionality" (I challenge the folks uttering this to define what it actually means) and "free rights", they'd realize that a healthcare system for EVERYONE would benefit, well, just about EVERYONE.
Government death panels?
C'mon?
Seriously?
Give me a break…
Imagine, no health insurance premiums coming out of your paycheck. Sure, income taxes might go up and a federal sales tax might come into effect but will they exceed what you're paying for a premium in each paycheck?
I don't think so.
Not for me, anyway. Not even close.
It's like Medicare (minus the fees or confusing "coverages" to select from) without having to wait until your 65. I can hardly contemplate why Americans don't realize this.
I believe it's a fear of the word "taxes" and that's 100% due to the political landscape. No politician dare make reference to higher taxes.
"It's not a tax, it's a penalty…"
Who cares?!!?!?!?!?
I have no problem with higher taxes when they save me money (no more insurance premiums or co-pays) *and* I get something (FREE healthcare!) out of the deal.
Silence the pundits and lay out the numbers for people.
It's a total win-win.