Mortgage is Right on Pace
At the end of this month, I'll have been in my house for 10 years.
When I bought the place (an as-is special) in 2002 for $141k, I'm not sure I'd thought far enough into the future to imagine where I am now but I'm going to take a peek now.
One third of the way into my original mortgage term, I still owe $93,361.64.
If you do the math, that means that I've also paid down almost exactly one third of my loan.
That sounds about right until you look at an amortization schedule….
A typical 30 year mortgage takes around 15 years to be paid down to the level I am now.
Basically, though I've taken the last couple of years off (by not adding sizable additional payments), I'm still 5 years ahead of schedule.
All those extra payments years ago may have been worth it after all!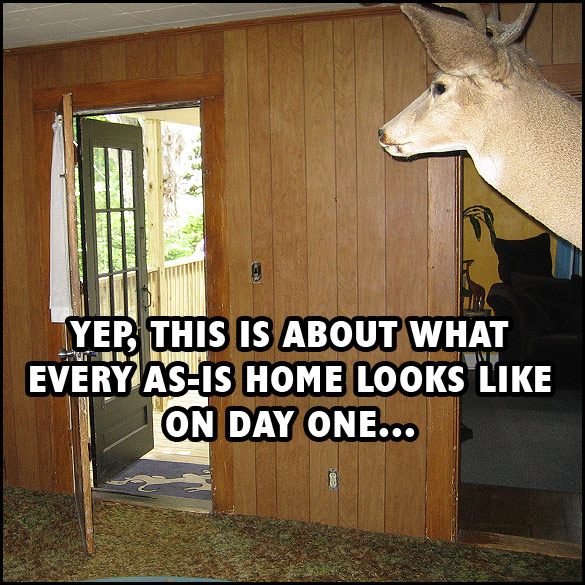 And, on top of it all, somehow I could afford to make it look nothing like it once did…
Gone is the carpet, the latch closure storm door, the wood paneling, the drop ceiling, and even the deer head…
Okay, the deer is in the attic, but you get the idea…
The address might be the same but it's a different house.