Spending Report for November 2012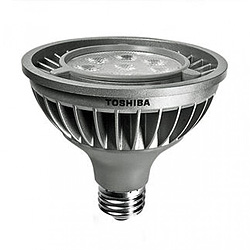 Wow… You know, sometimes I just get on a roll and, well, spend freely. Just to get it out of my system, if that makes sense?
$2320.00 : Family
$2314.38 : Property Tax
$902.20 : Daycare
$749.84 : Homeowners Insurance
$497.72 : Mortgage
$337.40 : Clothing
$304.56 : Gasoline
$228.27 : Auto Insurance
$154.50 : Hockey Jersey
$131.43 : Electric
$116.63 : Water/Sewer
$107.58 : Natural Gas
$100.85 : Light Bulbs
$72.77 : Cable/Internet
$66.57 : Business Expenses
$60.00 : Cash
$40.08 : Life Insurance
$31.68 : Christmas Movies
$25.90 : Charity
$13.14 : Fast Food
All summed up, that's $8575.50 out the door.
While it is the highest total this year, it just barely beat out July. Oh, the insanity.
Taxes and insurance were the killers this month totalling $3332.57 all by themselves but you can't really skirt that type of thing.
Spending a hundred bucks on lightbulbs, well, that's a different story…
See, we have recessed lighting in most of the rooms downstairs and each room has four cans. One bulb blew out and I couldn't for the life of me find an exact bulb replacement anywhere.
Trust me, if one bulb is different, it looks horrible so I decided to try out some of those new LED bulbs that are supposed to draw like zero electricity and last forever. Problem is, they're expensive. And I need four.
Being a photographer, I have a slightly better understanding of light than your average lightbulb shopper, so I knew what I wanted. Bright white, not orange but white, with a very wide spill. I wanted flood lights not spot lights. And white. Bright white.
So I found what I wanted, ordered four of them, screwed 'em all in and…HATED IT!
Yeah, so, while I'll still never be a fan of the orange glow that incandescent bulbs give off or the fake orange glow (that looks white but isn't really) that CFLs give off, I went way too far with these LEDs. They're so white it makes the room feel blue.
Sadly, they'll probably last a decade.
Thankfully it was only $100.