Going the Home Equity Route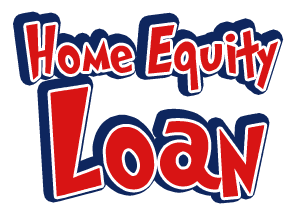 I talked before about how I'm more apt to paying down debt than I am building savings.
I dunno — for some reason, the "money game" is more fun that way for me.
Playing with someone else's money — and then paying them back — just feels safer than risking my own.
Reality tells me that's a wacked out way of thinking but it's always worked for me. Can't argue with that.
So, going back to this garage dream that I've had brewing for the past few years… I've decided the time is now.
I'd always been afraid of the "second mortgage" — why would you ever leverage your HOUSE? — but I've come to realize that, well, it's probably one of the smartest things I could do for me and my family right now.
We need this garage. We need the space. We need the re-configured yard.
My kids are getting older. I'm getting older. And, really, this is the time when, if at all possible, I should have the things I want — you know, when they'll be appreciated the most and for the longest.
I tried "saving" up. It's not working. Something always comes up. You know how it is…
That new car put a real damper on the savings trend line…
And, really, it would be foolish to save for 15 years only to be priced out (as things naturally increase in price) rather than get something now and pay it down over the next 15 years…
Buying my house when I did was an excellent financial move. It would be irresponsible NOT to build a garage now — regardless of the added risk.
Right now, I believe we can afford an "additional" $600 per month payment. Combined with my current mortgage, that would bring my monthly mortgage payments to $1100 per month, which, in this neck of the woods is unheard off unless you bought your house in the mid 1980's and are 27+ years into the mortgage.
I've got like 27 years to go…
Really, my current sub-$500 mortgage payment is off the charts.
Like, under the charts.
Underground, even.
So, my goal is to secure at least $60k in the form of a fixed rate home equity loan. If I can secure more, great, but my primary objective is to secure a minimum of $60k at somewhere between 4 and 6 percent.
Minimal research indicates that these terms will land me a roughly $600 payment over 10 years. I'll shoot to secure a 15 year loan for added flexibility at the onset.
My preference of a regular loan over a line of credit is simply because I'm more comfortable with a fixed rate -and- having all of the money at once is just easier to manage. There aren't withdrawal windows, or limits, potential overdraws, or variable sized payments to be made.
Here's the money, do what you want with it, pay us back this much each month.
Simple.
As for the dollar figure, I think it will take $60k to build the exterior of the garage that I want and, frankly, we need. It may take a bit more to "finish" it — as in make the upper level look, well, like a real finished room — but at least the expensive part will be taken care of.
My minimal research also indicated that, using my very conservative guesstimations, $60k is about what I expect a lender will offer to me based on my current loan-to-value ratio.
Time is of the essence here too, I think.
I've said before that I feel that I've plateaued when it comes to my earning power. Sure, I might be a little young to make that claim but I still feel it's true.
It would be incredibly stupid of me not to take advantage of the "numbers" supporting my position at this very moment.
Buy low, sell high. I feel my stock is high right now…
Also worth mentioning, our oldest son will be joining the public school ranks next fall as a kindergartner. Financially, this is HUGE as it will cut our childcare expenses by at least 40%.
Forty percent is like $750 extra per month in my pocket.
Yep, that'll make a $600 second mortgage payment that much easier.
Two years later, both kids will be in school. Barring a third smurfling (which I'm actually hoping for — we *can* afford it!), paying this loan doesn't carry much risk as far as I'm concerned after the first few months (which, technically, I'll be able to use the funds from the loan to pay).
Seems like a pretty solid plan, no?
Time to start getting all of my documents together and testing the waters…