(More) Required Documents for a Home Equity Loan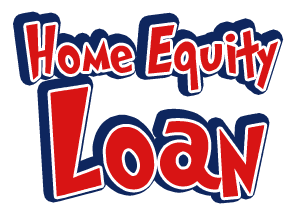 And then the corporate incompetence rears its ugly head.
So, after receiving a letter from TD Bank to fax a couple documents — w-2s from the last two years, two tax returns, and our most recent pay stub — to a fax number that wasn't listed anywhere, on Friday morning I received an email where they're now asking for 30 days worth of paystubs.
So, to recap… Earlier this week they asked me for, among other things, my most recent paystub.
Today, they asked me for 30 days worth of paystubs.
Couldn't they have asked for that in the first place?
I swear, the number of pieces of mail we've received since initiating this process is borderline obscene.
This is the list of documents we need.

Oh wait, this too. And this.

Oh, and we forgot to mention this — send us that too.

And to expedite things, fax it to the number we never gave to you.
If it were my company, I'd have a standard letter to send out requesting everything I needed in ONE envelope. Not 15 envelopes over the span of 10 days.
I'd list a fax number too. Just sayin'.
My first impressions of the simplicity of working with TD were wrong.
So, while gathering older paystubs isn't that big a deal — I have them handy — it's certainly not convenient. TD's slogan is, afterall, America's Most Convenient Bank.
Further, I assume they've already confirmed my employment but a simple calculation on the paystub they originally requested would show that my last paycheck was the same as the one I provided to them.
Yep, just divide those Year-To-Date totals on the right by 22 and you'll see that I get the same amount every two weeks and that it lines up exactly with the number I provided on the original application.
I don't look at pay stubs all day long like I'm sure someone over there does but even I could figure that out. If it were an hourly wage listed on the stub, well, sure, I'd give them the benefit of the doubt. My stub clearly says "SALARY".
In other news, the email also mentioned that there was a $99 application fee, which I have no qualms with, and that the entire process would take between 30 and 45 days.
Merry Christmas.